Instead of the Dishes » Mommyhood » When Mom's Away…
From time to time, I run off and leave Craig and the kids at home for a day or two.  When I return, the house is always spic and span, the dishes washed (!) and sometimes home improvement projects have even been completed.  Which always makes me wonder what the heck went on while I was gone.  A two and a four year old, who are both excellent at narc-ing on each other, are somehow not reliable sources for recalling weekend activities.  But, sometimes I find pictures on the camera like this: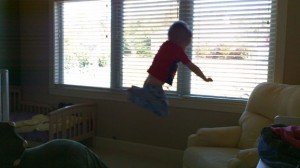 Or this…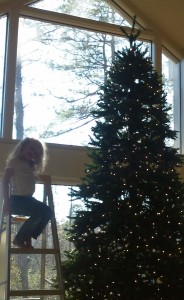 Or my favorite, this one: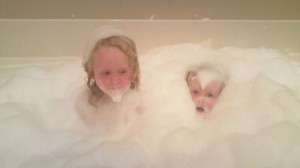 And then I wonder how the house ends up so nice and clean with all the shenanigans going on.  But, I've found the answer.  This blog post from a stay at home dad in Portland puts it all out on the table, humorously explaining how "I have learned how to clean the house so that my wife thinks I have worked all day."  Now I know.
Filed under: Mommyhood · Tags: at home, cleaning house, dad