Instead of the Dishes » Education, Frugal Fawn, Mommyhood » Free Alphabet Stew Game for Leapster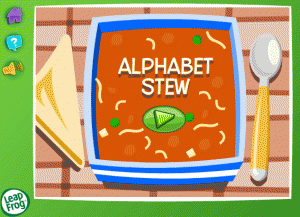 Our kids have Leapster Explorers that serve us well for travel entertainment.  I recently found this free code for a Leaplet – a mini game you can download onto the Explorer – called Alphabet Stew.  I loaded it onto both kids' Leapsters, although it's a little old for our three year old.  It will be great for our five year old though!
If you want to give the game a little test run before you download it, you can try it out (along with several other Leapster games) by clicking here.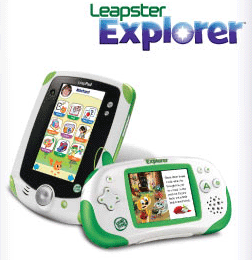 To download Alphabet Stew to your Leapster for free, connect your leapster to your computer.  When the Leapster connect interface comes up, click on the "App Store" button.  Then, at the lower right, click on the "Enter Code" button and enter 5813 0790 4610 4973.  Enjoy!
As a side note, I actually purchased this code off of Ebay for 50 cents.  When I googled the name of the game, I realized that I had just purchased a FREE code!  Buyer beware – glad I only lost 50 cents.
Filed under: Education, Frugal Fawn, Mommyhood · Tags: Alphabet Stew, code, download, Explorer, Free, game, leaplet, Leapster