Instead of the Dishes » Around the House, Daily Deals, Frugal Fawn, Go Green » Living Social: 50% off at Green Cupboards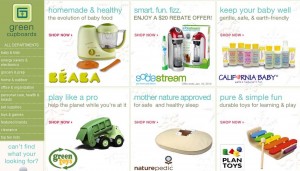 If your New Year holds plans for a greener you, this is your kind of deal. Right now Living Social has a deal for GreenCupboards.com – get $25 to spend for $12. Green Cupboards is an eco-friendly online store offering everything from toys, to food, to office supplies.  So, you can surround yourself with green necessities, and keep the green in your wallet too. If you spend $75 on the site, you get free shipping.
Go Here to get this deal.
If you haven't joined Living Social (a daily deal site similar to Groupon) yet, Go Here and get a $5 credit when you join!
Filed under: Around the House, Daily Deals, Frugal Fawn, Go Green