Instead of the Dishes » Frugal Fawn, Spending Less, Things to Do in Central Arkansas » Local Deal: More Game for Your Buck at Playtime Pizza
If you've got kids and live here in Central Arkansas, chance are you're going to find yourself at Playtime Pizza at one point or another.  Whether it be for a birthday party, or because the inlaws come into town and want to take the kids there, or when your husband decides that it's a perfect place to go as a grand finale of winter break, you'll be there, whether you want to be or not.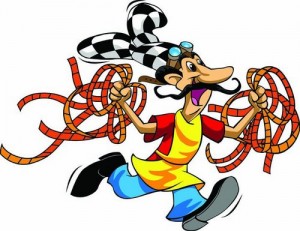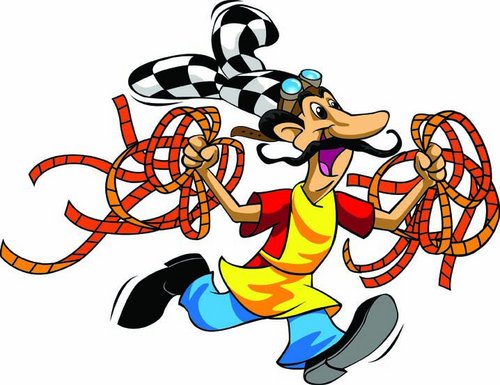 Playtime Pizza offers just what the name says – Pizza and Playtime.  The problem is that you can't pick one or the other.  You've got to pay "admission" which includes their less-than-stellar 100 foot pizza buffet (50 foot of which was empty when I was there last weekend).  Then, you'll force your children to eat pizza, yes, force them, before it's time to move on to the real attraction – THE GAMES.
So, here's the deal.
Admssion for our family = $27 after tax (Adults are $9, Kids are $7, 3 & under are free)
2 x $5 Game Card – use a coupon for buy one get one from the Entertainment book = $5
2 Attractions (go carts, laser tag, bumper cars, etc) – use two coupons for get one free attraction with paid admission from the Enjoy the City book = FREE
$5 Game Card – Check in at Playtime Pizza via FourSquare (free app) on your smartphone and get this FREE!
$5 Game Card – Text your first name to 501-218-8460 and get this FREE! (text charges apply)
Total – Dinner, go cart rides for all (in double cars), $25 worth of plays in the arcade + a jump rope and a water gun (purchased with tickets we won at the games!) 😉 = $32
Each of these discounts can be used independently of one another, depending on what you have access to.  However, we used them all on the same trip, with both my husband and I cashing in on the text discount with each of our phones.
So parents, if you've got to do Playtime Pizza, I hope this helps you do it on the cheap.  And kids (why are you reading my blog?!) maybe this will help convince your parents that Playtime Pizza is an affordable place to spend an evening.
Filed under: Frugal Fawn, Spending Less, Things to Do in Central Arkansas