Instead of the Dishes » Arkansas, Education, Events, Health & Fitness, Local Yocal, Mommyhood, Travel » MOMcation 2012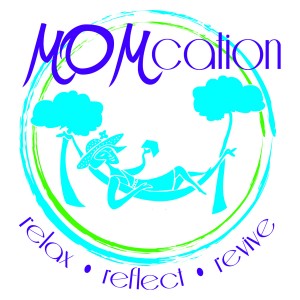 You may have noticed that I haven't been posting quite as much lately.  That's because I've been busy planning MOMcation 2012.  This is the third year for MOMcation. It's a weekend retreat for MOMs and MOMs-to-be to take some time out for themselves.
When I came up with this idea back in 2009, I was looking for a way to show other moms how beneficial some me time could be.  I wanted to put together something that is affordable, accessible, and customizable to fit the varied needs of different moms.  The MOMcation weekend retreat is the result.
With an incredible amount help from a committee of fellow moms who recognized the value of some time away, MOMcation has grown each year.  This year the retreat is April 12-15 at Heifer Ranch, which is abouut 45 minutes outside of Little Rock near Perryville, AR.  We are still in the process of planning activities, but you can count on a mix of physical activities like hiking and yoga, opportunities to get crafty, hands-on workshops in areas such as cooking or couponing, social evenings, and plenty of opportunity to spend time doing whatever you please.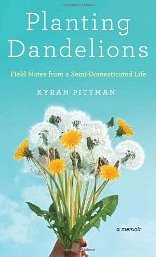 Each year we have a book discussion featuring a parenting-related book.  This year I am excited to say that we will be discussing the best-selling memoir, Planting Dandelions: Field Notes of a Semi-Domesticated Life by Kyran Pittman. Kyran, who lives here in Little Rock, says that her book is "a diary of becoming a family".  Kyran will be joining us at MOMcation 2012 for our book discussion on Saturday!
I would like to invite all of you to join us for MOMcation 2012.  The early-bird registration deadline is this Saturday, February 18th. The early bird price for the entire weekend, including all activities, lodging, and meals, is $150.  After February 18th, the price will be $180.  We will also offer a Saturday-only option for $80 which includes all of Saturday's activities plus lunch and dinner. If you do not have the financial means to pay for MOMcation, we also have scholarships available.
Signing yourself up to go somewhere without your family, to a place where you might not know anyone, to do things you don't normally do can be a scary thing.  But, I can honestly say that no one is ever regretful of attending MOMcation.  There are MOMs in attendance who don't know anyone else each year.  I hope you'll consider making a commitment to take some time for yourself. I'll look forward to sharing the weekend with you!
Filed under: Arkansas, Education, Events, Health & Fitness, Local Yocal, Mommyhood, Travel · Tags: arkansas, mom, mom-to-be, MOMcation, retreat