Instead of the Dishes » Frugal Fawn » What Would You Do With $1000?
Whenever I hear about cash contests or people falling into money they didn't expect, I like to imagine what I would do if I was given a particular amount of money.  So, what would you do with $1000?  I would use it to pay for our upcoming family vacation to the beach and then splurge on dinner out at a seafood restaurant while we're there.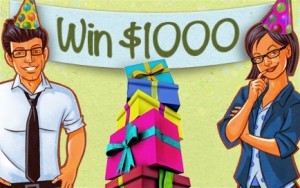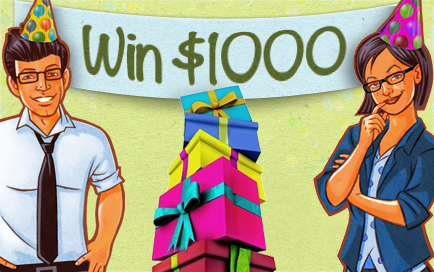 Swagbucks is giving away $1000 to 4 people in celebration of their 4th birthday. The "party" happens on February 27th, but you can RSVP now for your chance to win. Go here to RSVP for the party.   In addition to the 4 $1000 cash prizes, there will also be lots of chances to earn Swagbuck bonuses that day.
If you haven't joined Swagbucks yet, you can learn more about it in an earlier post I wrote here.
Filed under: Frugal Fawn · Tags: Birthday, Swagbucks, win $1000