Instead of the Dishes » Arkansas, Around the Town, Garden, Travel » P. Allen Smith's #Bean2Blog – Part One
Wow. A week ago today, I had the unique and amazing opportunity to spend the day at P. Allen Smith's Garden Home on Moss Mountain Farm in Roland, Arkansas with 17 other bloggers. If you don't know, P. Allen Smith is often referred to as "the Martha Stewart of the South". He's an outdoor living guru – covering everything from gardening to food to design on his PBS shows, YouTube channel, and books. Moss Mountain Farm is his home, and a showcase for all his passions, and one of the most beautiful places I've ever been.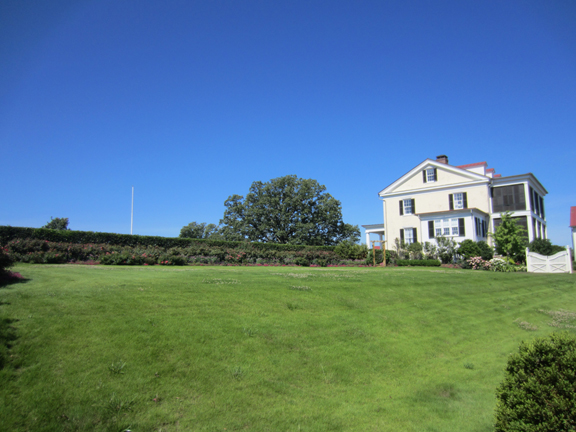 Since last Tuesday, I've been caught up in a whirlwind of paperwork pushing, paint slinging, road tripping, and end-of-school-year hub-bubbing. But that's another blog post.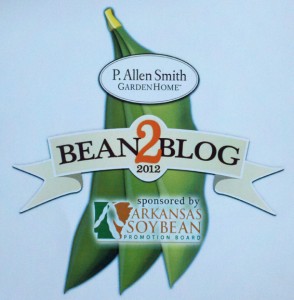 I never thought I would lay awake in bed at night thinking about soybeans, sleeping porches, cowboy boot construction, and P. Allen Smith inspired blue/green paint schemes, but that's exactly what I've been doing for the past week.  My busy day at the Bean2Blog event has given me much to think about. Over this next week, I'll be doing a series of posts to share my new knowledge and thoughts with you.
I thought I'd start with a basic run-down of the event.  Bean2Blog was sponsored by the Arkansas Soybean Promotion Board.  Bloggers from all over the state were invited.  If you're a tweeter, you can follow the #bean2blog hash tag to check out all the action there. If you're on Pinterest, have some visual snacks here. If you want to see some fabulous photography and great recaps and insights on the day, here's a list of the other bloggers who attended, their blogs, and their Bean2Blog posts: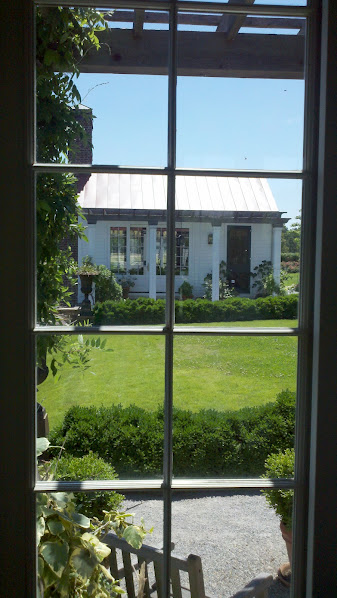 Sara Bird Bogner  – East 9th Street – I'm a Little Country…
Alison Chino – Chino House – Alison has three posts on her blog about the event with great photos, posted on May 24, 25, and 28th (her direct links don't show on her blog, so I can't link to them).
Lela Davidson – After the Bubbly – Beans, Bloggers, and Big Ass Vegetables
Ashley Ederington – The Ederington Family – Happy Feet  |  The Inaugural Bean2Blog…  |  LockStars Soy Candles
Lyndi Fultz – NWA Foodie – Bean2Blog: "Learn, Share, Teach…
Jerusalem Greer – Jolly Goode Gal –  Soy Joy Part 1  |  Part 2  |  Part 3  |  Part 4  |  Part 5
Johnice Hopson – Wynn's Folly Minis
Christie Ison – Fancy Pants Foodie
Amy James – Our Everyday Dinners – A Day With P. Allen…Part 1  |  Part 2  |  Part 3  |  Part 4  |  Part 5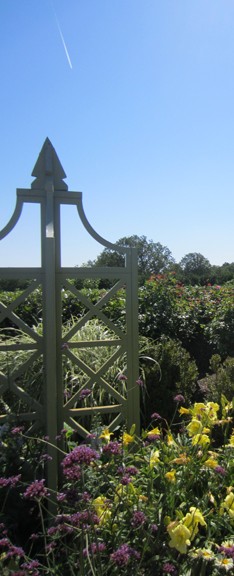 Tara L. Johnson – Taste Arkansas – Bean2Blog
Stephanie McCratic – Evolved Mommy – Tech Mamas on a Farm  |  Video Garden Tips  |  Soy Contoversial
JoBeth McElhanon – Boots McBlog – The Little Things Part 1  |  Part 2
Kricia Palmer – Palmer Home – A Day of Southern Hospitality and Soybeans  |  Soybeans at Moss Mountain Farm  |  A Simpler Life  Kricia has several other posts about our day on her blog.  Just start on her home page and work your way backward!
LaTonya Richardson – 40s – Reasons to Live, Love & Laugh – Duck Duck – No Goose  |  The Miracle Bean
Anita Stafford – Aunt Nubby's Kitchen – Bean2Blog 2012  |  A Wish Fulfilled
Kelly Stamps – Kelly's Korner – What's Soy Great
Cara Wilkerson – Live the Home Life – Life Outside the Construction Site: Moss Mountain Farm
So, I'll be back soon with my thoughts on those soybeans, boots, and lovely colors, plus a look at some mighty fancy poultry, crazy plant life, and a little food thrown in too.  In the meantime, enjoy all the fantastic blog posts above – I'll bet you'll find some new favorites to subscribe to.
Disclosure: I was not compensated or solicited for this blog post.  In fact, I begged to be included in the bean2blog event.
Filed under: Arkansas, Around the Town, Garden, Travel · Tags: arkansas, bean2blog, Garden, home, Moss Mountain, P. Allen Smith, Soybean