Instead of the Dishes » Product Reviews, Write & Blog » These Boots Were Made for Bloggin'
You might not guess it, but I've spent lots of time in boots throughout my life.  It started early, with my twirlin' boots.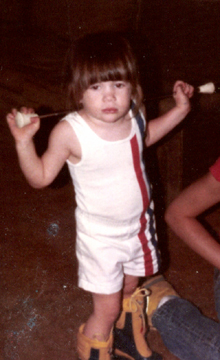 Ok. Those are rain boots, but a girl's gotta make do with what she's got.
When I was a little older, I got involved in 4-H. I didn't have proper show boots, so I wore a pair of leather lace-up ankle boots.  Not appropriate footwear for being drug through a field by a bolting horse, let me tell ya.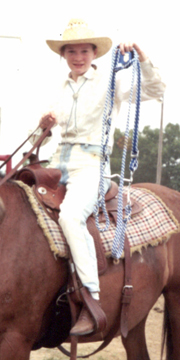 In high school, I did many a marching mile in a lovely pair of pleather go-go boots.  Ouch and phee-shu!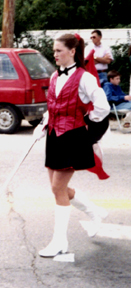 And every young woman should have a good pair of cowboy-fetchin' boots.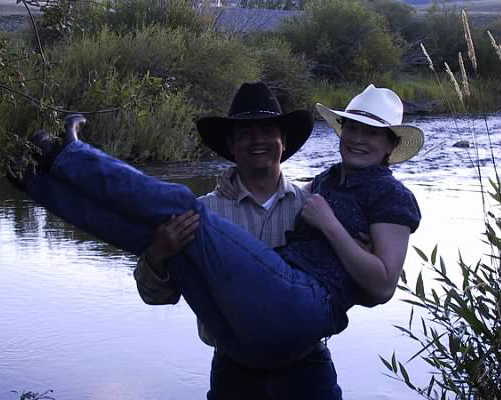 But, until earlier this month, I had never worn a pair of Bloggin' Boots.  Lucky for me, Stephanie McCratic from Evolved Mommy managed to talk her boss into giving all the Bean2Bloggers a pair of cowboy boots by Ariat. We all got to pick out a pair, and here's what I picked: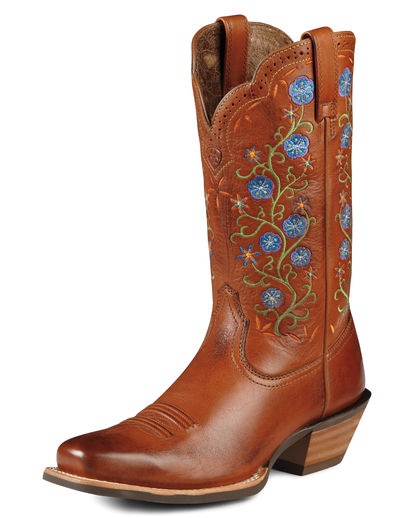 These are the Ariat Uptown Boot in doe brown, and I love them.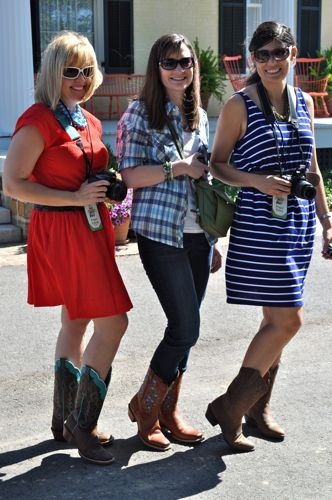 Photo Credit: Amy James from Our Everyday Dinners
Now, based on prior experience, I was a little nervous about wearing a brand new pair of boots for a full 8 hour day.  Boots usually take some breakin' in. However, these lovelies were so comfortable and cushiony. My feet were happy all day. Plus, I think they look pretty shnaz-o too. Too bad Ariat doesn't make running shoes.  Then maybe I could have caught that bolting horse.
Disclosure: Country Outfitter provided me with some Bloggin' boots.  However, all this bloggin' comes from my own noggin.
Filed under: Product Reviews, Write & Blog · Tags: boots