Instead of the Dishes » Mommyhood, Not the Dishes » "Cloudy Day" Activities (and a few words on Pinterest)

On Tuesday we had some friends over for some playtime.  These sweet girls have a new baby sister at home, so I thought they might like a chance to make some noise, get messy, and do something new.  Thus, our "Cloudy Day" plans were hatched.
First, we made Cloud Dough.  Simply a mix of 1 part baby oil to 8 parts flour, Cloud Dough is super soft, but can be shaped and manipulated.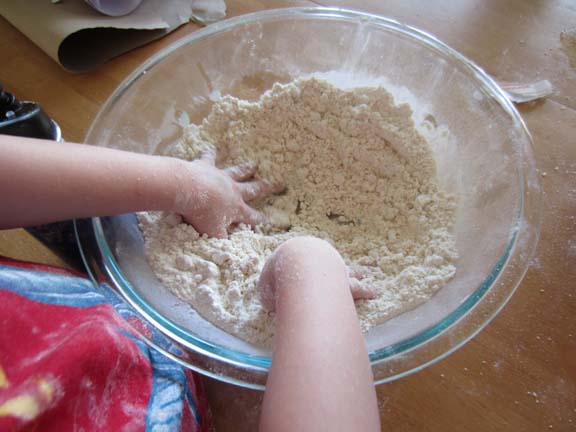 We took turns mixing the ingredients, and then we took it out on the deck to play.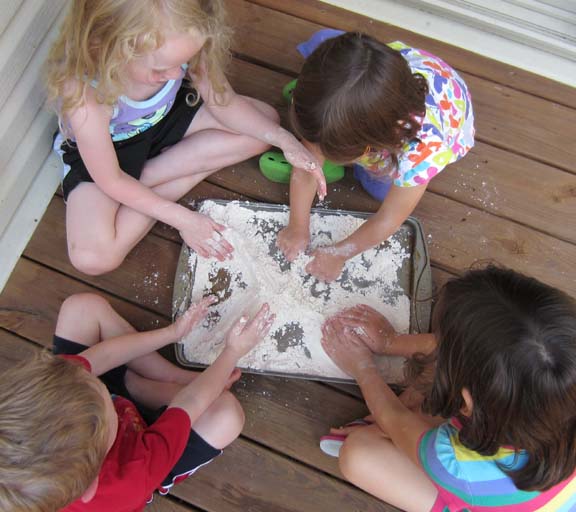 While we mixed and played, we talked about what clouds in the sky might feel like, whether they would be hot or cold, heavy or light, etc.
It is messy, but kept the kids busy for about 30 minutes.  This idea came from Juggling with Kids, who got it from Preschool Play. Visit their links for more ideas on how to play with cloud dough.
While they played with the Cloud Dough, each kiddo came inside to have their turn at making their own cloud.  With a bar of Ivory Soap. In the microwave. Yes and Yes.  The kids loved this activity, and I did too! I just used half a bar of soap per kiddo, and I let them choose how to position their soap in the microwave, let them punch in the numbers to make it go, and tell me when to stop the microwave.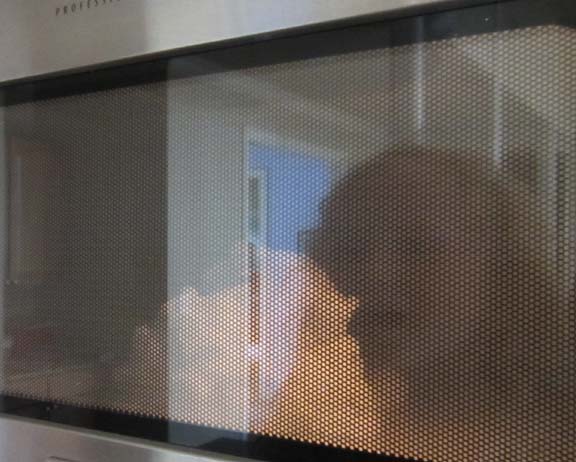 The way it forms in the microwave looked like a time lapse film of how real clouds are formed. For older kids, this would be a great opportunity to talk about different types of clouds and how they look.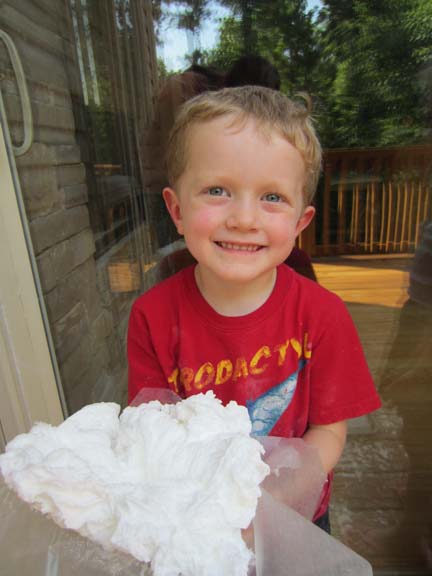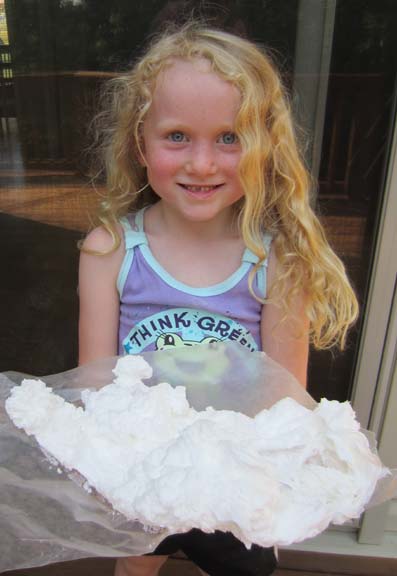 It was fun to see how different each one was.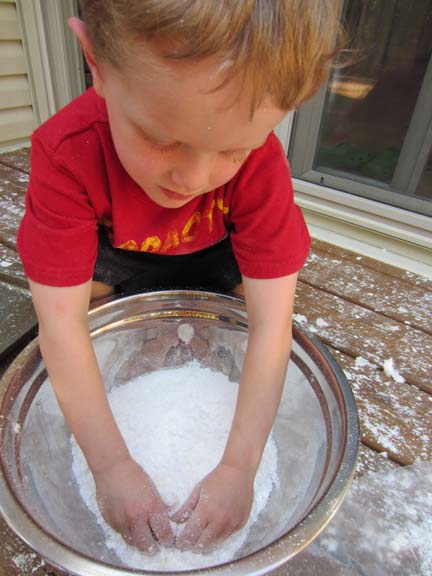 Once their clouds had cooled, each kiddo broke their cloud up into tiny pieces in a big bowl.  I'm saving these for bathtime. This idea came from Our Best Bites.  Head over there and see how she used their soap flakes to make colorful kid-size hand soaps.
My kitchen now smells like a combo of ivory soap and baby oil. Oh well. Better than anchovies and pickle juice.
And finally, we made Cloud Poppers.  A plastic cup and a balloon become the popper and marshmallows were our clouds. This activity was too difficult and slow for our 2 year old friend, but the older kids liked it.  It took a while to get the hang of it, and we were nearing dinner time, so I only supplied each kiddo with 5 "clouds" to pop. Still, it was a fun activity that got the kids moving.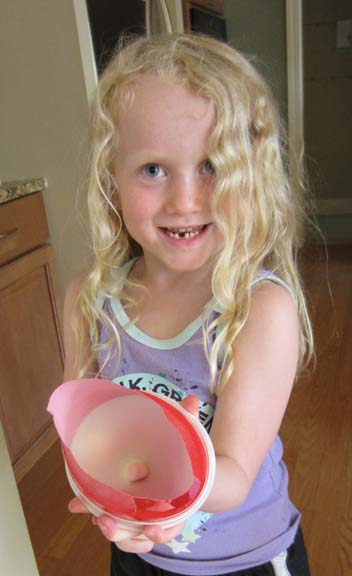 Callen even asked me to set up some targets for him to aim at. A plastic mixing bowl turned on it's side and propped up with books did the trick.  This project comes from Come Together Kids.  Visit her post for step by step instructions.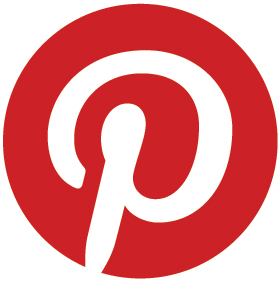 So, after putting it off for nearly a year, I finally joined Pinterest about a month ago. For those of you who have remained Pinterestly chaste, Pinterest is an online pinboard. You can create as many pinboards as you want and collect images from all around the internet to pin to your boards. My concerns with Pinterest were 1) That I would love it like everyone else does and it would take up all my time and 2) It can be a hotbed for fostering plagiarism. It still drives me nuts when I hear people say, "Thanks for this great idea, Pinterest!" Pinterest did not have the idea.  Likely, a hard-working blogger did.
BUT, I do love Pinterest, and I am on the site every day. I once said that I didn't need to be on Pinterest because it is all about decor and fashion and crafts and none of those things are really what I am about.  Turns out that is exactly why I need Pinterest. When you aren't good at something that you need to do (like decorate a kitchen) the best thing in the world is to hang out with experts who will offer up free advice.  I've found tons of guidance on Pinterest for tons of different topics, and it has saved me lots of time in searching for products and projects.
So, today's post is a conglomeration of ideas I found on Pinterest.  I have linked to the original creator of the content. I have vowed to do this for this post, and for every other post I do that is in any way related to Pinterest.  Because Pinterest is a fabulous tool for inspiration, but all us blogger types are the ones who really appreciate you visiting our sites and leaving comments.  By the way, you can find me on Pinterest here.  These ideas are all pinned to a board of mine called Our Chaotic Summer.
Filed under: Mommyhood, Not the Dishes · Tags: cloud, craft, flour, ivory soap, Kids, project, science, theme