Instead of the Dishes » Education, Mommyhood » Back to School: Pick Day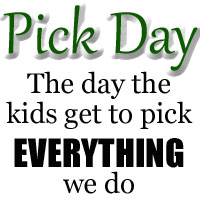 Ok everyone, I'm nearly finished talking about Back to School.  After all, we're nearly a week in here, so it's starting to be about just School and not so much about getting back to it.  But, first I want to tell you about a new tradition that started rather organically this year, although I'm sure we'll keep it around for a long time.
It all started the day before the day before the first day of school.  It suddenly smacked me upside the head that the following day would be Carina's last day of "summer".  So, I told her that she could pick what we would do for the entire day.  Her eyes lit up and the wheels started churning. I was a little scared,  wondering if I had made a bad decision in giving her such power.  By bedtime that night, she had the beginnings of a lovely day planned out in her barbie-hair-topped head.
The next morning she was at my bedside before 7am.  "I'm ready to start my Pick Day mom," she said.  I was a bit confused, but then realized what she was talking about.  So, Carina dubbed this day "Pick Day" and we were off and running: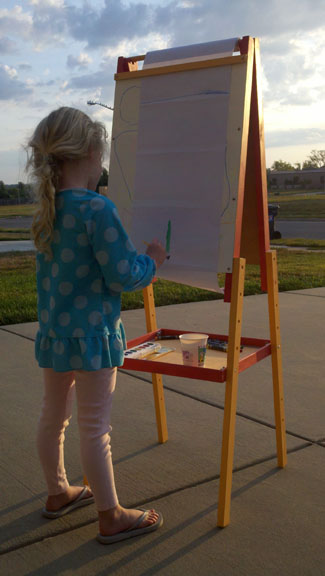 Painting "the nice view" in the driveway.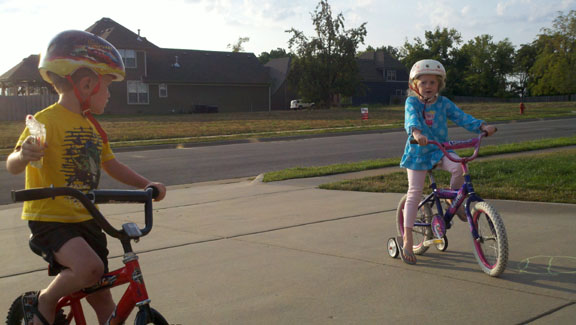 Riding bikes to the stop sign and back.
Jumping rope as fast as possible.
(it should be noted that all of the above happened before 9am and while still wearing pajamas)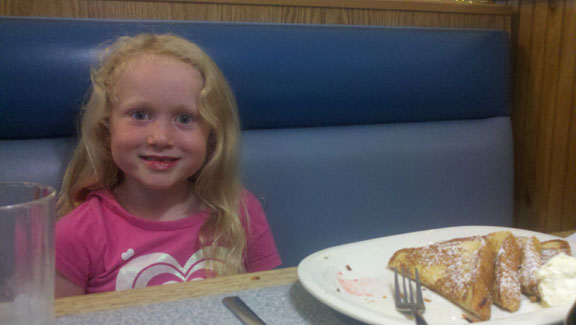 Then we got dressed and went out for a "special breakfast".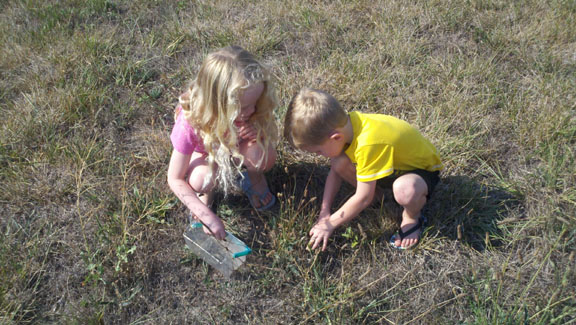 Then we hunted for grasshoppers.  They proved to be too difficult to catch, so we settled for a caterpillar.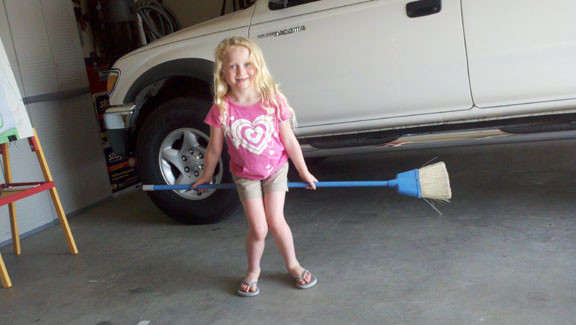 Broom riding practice.  No, we don't do this on a regular basis.  It was her idea, and it was HER Pick Day!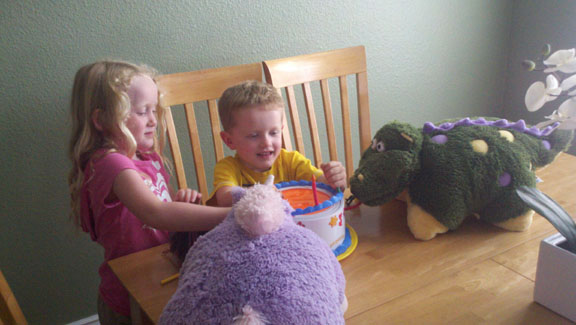 After lunch we threw a pretend surprise birthday party for Callen…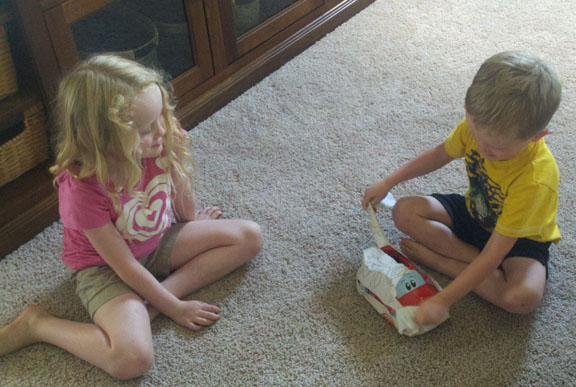 …complete with gifts. (A toy he already owned wrapped in coloring book pages – he was awesome and totally played along.)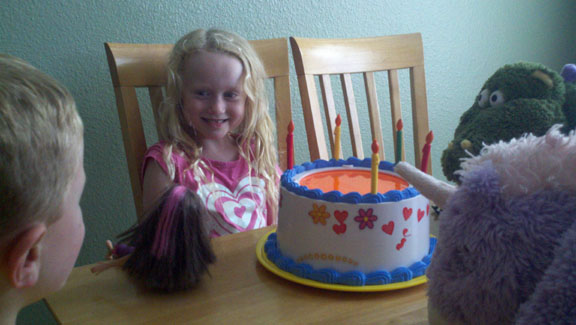 And then she demanded that we throw her a "surprise" birthday party.  She acted mad when her pretend present wasn't new.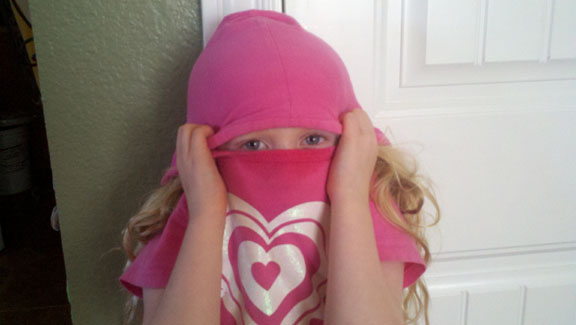 In honor of her heritage (she's 1/4 Japanese), she played Ninja for a while.  This is Carinja the Ninja.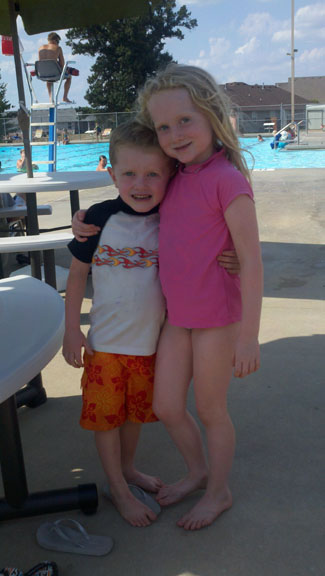 We went to the pool for a late afternoon dip before dinner.
After dinner, she got to pick out dessert.  She wanted cake, so we dashed up to the local grocery where she picked a small white cake – the kind that are for babies to smash up at 1st birthday parties.  I managed to not take a picture before we devoured it.  All in all, it was a fun "Pick Day"!  I was surprised that she didn't choose to do anything outrageous.  She did a lot of the same things we've been doing all summer, which made me happy because it confirmed that she's been doing things she loves!
And, of course, as soon as Callen figured out how this whole "Pick Day" thing works, he campaigned for his own Pick Day.  We did his the following day, which was also Carina's first day of school.  It was another day of fun, and helped mommy keep her mind off of what her new first grader was up to.
I plan to do Pick Day every year for as long as the kids think it is fun.
I linked this post up with JDaniel4′s Back to School Traditions linkup.  Click the image below to see even more back to school ideas!
Filed under: Education, Mommyhood · Tags: activities, back to school, kids pick, tradition