Instead of the Dishes » Frugal Fawn, Homemaking, Mommyhood, Spending Less » Beat Black Friday with ListPlanIt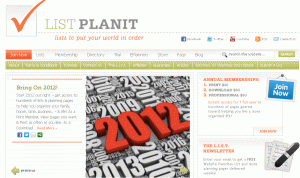 Happy Thanksgiving all!  I am Thankful for everyone who stops by my blog, so I thought I'd help you out with the Giving part.
You know how much I love ListPlanIt – it's a great resource for home management, small business management, and kid management.  Just as the name implies, ListPlanIt has every list and ePlanner you could ever want.
Today only (Thankgiving Day) ListPlanIt is offering a Buy One Get One Deal!  So, you can buy one subscription as a gift and get one free for yourself!  Or, gift both subscriptions.  It's a great, practical gift for families, teachers, brides, moms-to-be, and really anyone who could use some help with organization. Just go to ListPlanIt's website, and visit the Gift Certificates section of the store. At checkout, simply add a message in the comments/instructions area in the checkout about where you would like your free gift certificate to be sent (either to your email address to a friend's).
And, if you're planning on braving the crowds for Black Friday, ListPlanIt has a FREE Black Friday Planner that you can download to help you with your mission.
Filed under: Frugal Fawn, Homemaking, Mommyhood, Spending Less · Tags: buy one get one, deal, discount, ListPlanIt, Lists