Instead of the Dishes » Education, Mommyhood » The Procrastinator's Guide to Teacher Gifts
If you're a high-level procrastinator like me, the fact that you have to get a gift for your kid's teacher before school breaks for winter will probably sneak up on you. And don't forget the secretaries, principal, nurse, counselor, etc.  Yikes.  Never fear, I have solutions to MacGyver your way out of this one.
Section One: Quick, but Not Dirty
Gift Cards.  According to friends who are teachers and teachers who are friends, gift cards are the best. gift. ever. Target, Starbucks, and Sonic seem to be the most popular, followed by Barnes and Noble or a favorite, new, or trendy restaurant.  Have the kiddos make a card, pop it in an envelope, let munchkins decorate it with stickers and the like, and Wha-la!: A practical, no-space-hogging, yet still personalized gift. If you want to get more involved, there's this from A Turtle's Life for Me.  But remember, the clock is ticking.
Meal Planning. Teachers are busy, but they still have to eat.  Give them the gift of time, frugality, and kick-ass meals by buying them a subscription to Relish! Meal Planning service.  The service lets folks pick from a database of meals each week, creates a shopping list, and cues up a PDF with the recipes, complete with nutritional values, weight watchers points, and prep and cook times. Enter the code INSTEAD for 20% off your purchase.
List Haven. Is your teacher uber organized? Or maybe she just wants to be?  Check out ListPlanIt.  This fantabulous website offers over 700 different lists and planning pages in categories such as Home Organization, Family Matters, Business Planning, Club Organization, Student Planning, Travel Planning, and tons more. Your teacher will be able to use this in the classroom and at home. Both this and the meal planning certificate are emailed to you – no waiting, no shipping costs, no gift wrap needed!
Bacon! Everything's better with bacon, and that includes winter break.  Check out my favorite purveyor of bacon, Petit Jean Meats.  You can order stuff straight off their website, and it will be shipped out to Mr. or Mrs. Teacher just in time for the holidays. In addition to bacon, Petit Jean Meats also offers awesome hams, turkey, summer sausage, gift boxes, and even full meals that just need to be popped in the oven. You can print a picture of what you order and pop it into a card that says "Coming to a doorstep near you" to present prior to school getting out.
Money.  Money is always appreciated, especially by those underpaid bastions of knowledge who often use their own money to outfit their arsenals.  So, you can just do the ole cash in a card thing, or see section two below.
Section Two: Blazing Glueguns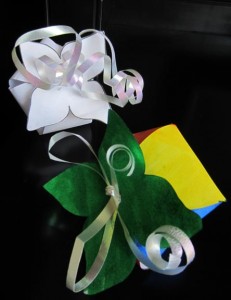 I hope this is helpful to you all.
Why are you still reading this? You have shtuff to do!!
Disclosure: This post has affiliate links and discount codes, specifically Relish! and ListPlanIt. However, I actually really do use both of these services and actually really do think they are fantabulous.
Filed under: Education, Mommyhood · Tags: gift, Ideas, last minute, school, secretary, teacher, teacher gift