Instead of the Dishes » Mommyhood, Not the Dishes » Merry Christmas and a Happy New Year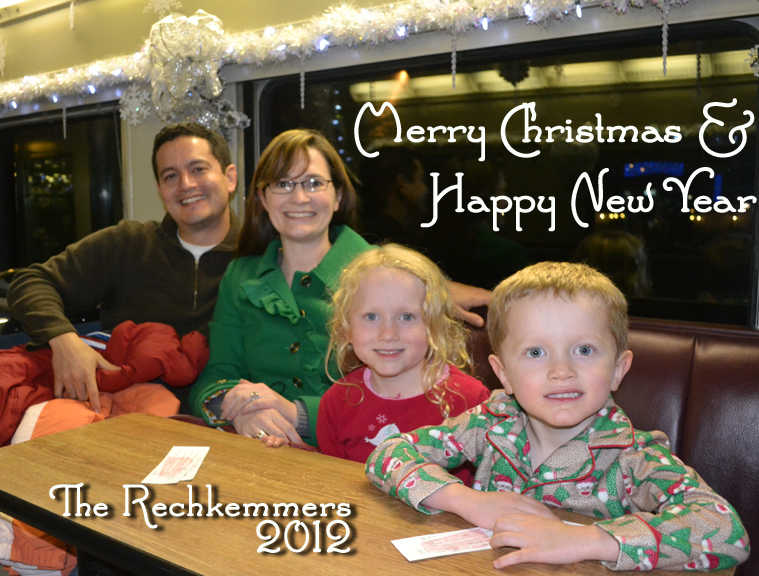 This year we took the kids on the Polar Express train, which they absolutely loved.  In keeping with that theme, our wish for you is that the sound of the Christmas spirit rings clearly in your heart this year, and for all the years to come.  May your New Year be filled with great friends and good fortune, and here's to trains that run wildly, wonderfully off track, behind schedule, and along routes with many, many bends.
From now until January 6th, I will be taking a break from blogging to spend time with my family and ramp up for 2013.  In the meantime, I thought I would leave you with a collection of posts from 2012.
My Favorite Posts from 2012 (in chronological order):
Top 5 Most Viewed Posts on Instead of the Dishes in 2012:
Filed under: Mommyhood, Not the Dishes · Tags: christmas, Holidays, New Year