Instead of the Dishes » Frugal Fawn, Mommyhood, Product Reviews, Spending Less » Free Nabi Apps and Nabi Coins
Free Nabi Apps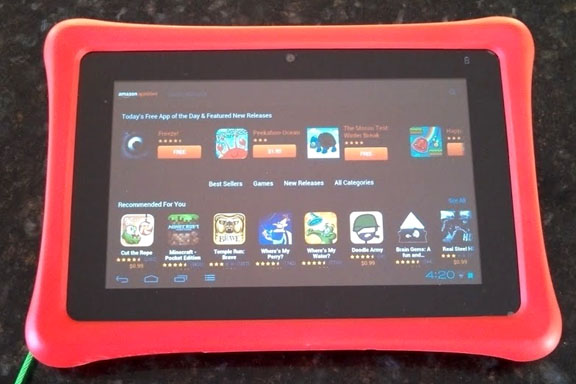 We picked up a couple Nabi tablets back around Thanksgiving to use in the new dental practice waiting room.  In the meantime, we've been kid-testing and mom-approving them.  While Nabi tablets are definitely super kid-friendly and very durable, we were somewhat underwhelmed with the choices for games, books and other apps that come in the included Nabi App Zone.  Nabi has since been working on upgrading their App Zone with more apps and a more user-friendly interface, but in the meantime, Craig figured out a simple way to access more free apps.
My first thought was to download the Google Play App Store to the Nabi, since it runs on an Android operating system.  Nabi doesn't come preloaded with Google Play, and unfortunately, you can't download the Google Play App Store to the tablet without first rooting it.  I don't know anything about rooting, other than it involves some technical knowledge and a willingness to compromise your Nabi's warranty.
However, Craig found that you can easily download the Amazon App Store to your Nabi tablet, which also carries android apps exclusively.  Here are the steps:
Log into the parent side of the Nabi interface
Make sure you are connected to wifi internet
Open the Maxthon Browser and go to http://www.amazon.com/gp/mas/get/android.
Click the big yellow button that says Download the Amazon Appstore. You may have to log in to your Amazon account before you start the download.
The files will download to the Download manager.  Once download is complete, click on the name of the file: Amazon_Appstore-release-1.apk
A pop-up window will appear asking if you want to install.  Click the install button.
Once the install is complete, you'll get another window with an open button. Click it and start shopping for free apps!
Free Nabi Coins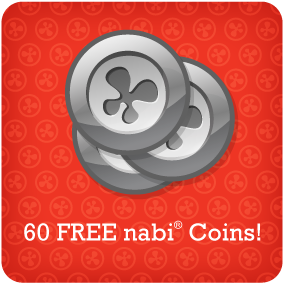 Another source of minor frustration with the Nabi tablets is that several of their "free" games and apps (like the chore app) require the use of Nabi Coins, which cost real money to purchase.  As I mentioned, Nabi has been working on updating some of their services, and that, combined with Nabi's Christmas time server crashes has caused some problems for new users.  Yesterday, there was a post on the Nabi Facebook page saying that they will be giving each Nabi tablet 60 coins every other week for a limited time.  Make sure your Nabi is registered to get the free coins by filling out the 60 Coins Form on Nabi's website. Not sure how long this will last, so hurry!  I did this last night with our two Nabi tablets, and it seemed to take a while for the coins to appear.  Last night each tablet had 0 coins, but this morning they each had 180 (which would be about right for the number of weeks we've had them up and running).
Hope this helps.  Happy Nabi!
Do you or your kids have a favorite Nabi app?  Let us know in the comments!
Filed under: Frugal Fawn, Mommyhood, Product Reviews, Spending Less · Tags: Amazon App Store, app, Coins, download, Free, how to, Nabi