Instead of the Dishes » Guest Blogger, Mommyhood » The Most Popular Girl in the Frat House
Tricia Oakes is my first guest poster for the month!  I met her at a blog conference when she let me crash her dinner reservations, and we've been bloggy buddies ever since.  Here, she shares the joys of being the only penis-free person in her family.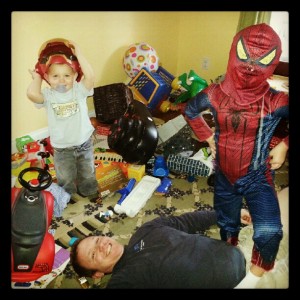 I often joke that I live in a fraternity house. I'm the only girl in a sea of testosterone and toy guns, tractors, robots, and Legos, and Wee Frat Boys. Once I introduced a doll who pees as a tool to help my oldest son potty train. After he was trained I found the doll in the playroom, stripped of her pink outfit, wrapped in tape and her head wedged into the window of pirate ship. I think she was looking for a quiet place to pee, but was thwarted as I often am when I try to do the same.
There is always something sticky on the doorknobs, and the bathroom floor often has fluids of dubious origin sprinkled about. The boys play musical beds at night-it is rare when they wake in the morning in the same bed they started in the night before. They have play dates with their rowdiest friends and trash the place. Every dinner time includes a request to have pizza delivered. They spill their drinks and don't clean them up while they are partying.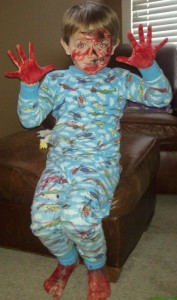 I have to admit, I like it. (Except for the nasty bathroom floors.) I like that they are wild and bouncy and throw really fun dance parties. They build really cool forts and ask me to hang out in them way past our bedtimes. They are always ready for impromptu road trips and are comfortable when our couches are out in the front yard. (That only happened once, and it was during a yard sale, but they still talk about it.) They are also quite caring. Much sympathy was expressed when they found out I don't have a penis.
My college sorority girl dream has finally come true. (I realize how anti-feminist and needy that statement sounds, but I'm not going to pretend I didn't insecurely wish for this when I was in college.) The cutest frat boys I know like it when I hang out at their house and often fight over which one loves me the most.  They sneak up on me with the intention of making me scream, and give me hugs just because I came into their line of vision. Wet Willies are their biggest affectionate compliment, and it helps me overlook that they drew on the walls. Or themselves. Again. It's good to be the most popular girl in the Frat House.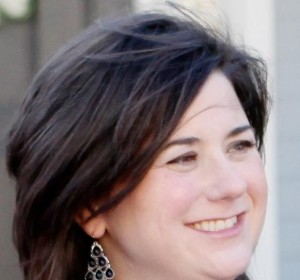 Tricia Oakes is a wanderlusting, foodie Anglophile who writes at Southern Spark about life in a house full of boys, the importance of cute shoes, food, and traveling with and without kids. She likes swim-up bars and the Real Housewives and is a known sassy mouth. Read more at her blog, www.thesouthernspark.com.
Filed under: Guest Blogger, Mommyhood · Tags: Boy Mom, motherhood, mothering boys, Tricia Porell Oakes