Instead of the Dishes » Guest Blogger, Mommyhood, Not the Dishes » Easter Craft: Tin Foil Easter Egg
This post is from Deirdre at JDaniel4's Mom.  She is truly one of the sweetest bloggers I have ever met and is well known for her adorable crafts and incredibly creative lunches.
I am so excited about guest posting here on Instead of the Dishes. I met Fawn last spring at the Type A Conference. We had both volunteered to help at the conference. I  had the best time talking about blogging and hearing about her  family.  She is a true joy!
Today I want to share with you a project inspired by one I saw hanging on the wall outside a classroom at my son's preschool. The teacher had given her students heart shapes to trace on the foil with gel markers. I thought it looked wonderfully creative and decided to come up with an Easter project using the same materials.
Materials Used:
Gel Markers

Foil

Paper Cut into an Egg Shape

Cookie Cutters (Cardboard shapes would be fine too.)
What did we do?
I wrapped foil around the paper cutout of an egg.
My son helped me smooth out the large creases in the foil by rolling  a marker like a rolling pin.

A gel marker was used to trace the inside of the rabbit shaped cookie cutter. We were very careful to not press to hard on the cookie cutter. Pressing to hard would have torn the foil. Some children don't like tears in their work. If you have child that would respond that way you would have had to start the project again… 😉
Gel markers were used to create designs above and below the rabbit. JDaniel isn't big into drawing objects. He stuck to different kinds of lines for most of the egg.
One of the wonderful things about using gel markers on foil is that you can wipe away any stray marks or marks your child doesn't want with a wet cloth or paper towel. I think the finished product looks like the wrapping that might be found on a chocolate candy egg for Easter. This would be a wonderful gift to give to someone for Easter in place of candy.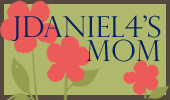 Deirdre Smith is JDaniel4's Mom.  When I met her, I asked her what she was going to do when J Daniel turned 5.  Apparently everyone asks her that.  Really though, J Daniel is the 4th J Daniel in the family, following in the namesake of his father and grandfathers before him.  So J Daniel will always be 4!  Here are other places that you can keep track of Deirdre's creative fun:
Blog: http://www.jdaniel4smom.com
Facebook: http://www.facebook.com/jdaniel4smom
Twitter:https://twitter.com/#!/jdaniel4smom
Pinterest: http://pinterest.com/jdaniel4smom/
Google+: https://plus.google.com/u/0/117675264131515469215/posts
Filed under: Guest Blogger, Mommyhood, Not the Dishes · Tags: craft, Deirdre Smith, easter, foil egg, JDaniel4sMom