Instead of the Dishes » Health, Health & Fitness, Mommyhood, Product Reviews » Happy Tot Greek Yogurt Smoothies Review
My kids just barely missed the advent of food in a pouch.  It started with baby food, but my kids were already chomping baby carrots by then. I remember when I first started spotting itty bitties sucking applesauce out of a pouch, it reminded me of when a street vendor in Belize City tried to sell Craig and I water in a bag.  We were like, "Uh, no thanks?!", only to find that that was how ALL the water in Belize was being sold at that time.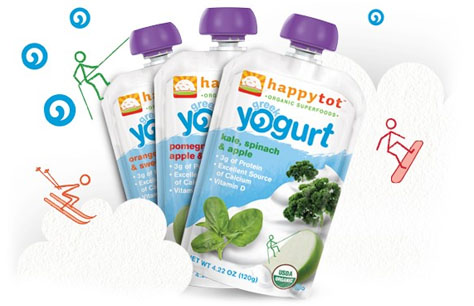 When I became part of the Happy Family company's Happy Bloggers team, I was offered the chance to review Happy Tot Greek Yogurt Smoothies. I responded that I would be happy to do a review, but wasn't sure it was appropriate for my kids, since they are 5 and 6.  But, as it turns out, I was so, so wrong.
Because my kids love these things.  I actually received them in the mail on a day when we were helping friends move into their new house.  The fact that these little pouches don't have to be refrigerated seemed to fit the day, since our friends did not have their fridge yet. I brought a few along with us for a snack, and found that the kids had devoured them before I even knew it (or could take a picture)!  I thought that the ingredients pictured on the outside of the pouch might slow them down (beets? kale? spinach?) but no.
And then, over the next several weeks, the kids continued to rave about each of the different flavors, and I fell in love with their functionality.  They're portable, mess-proof, don't need refrigeration, but can be frozen, which means they are perfect for: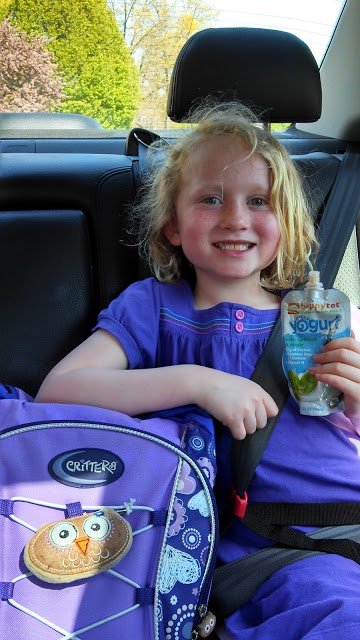 A Surprise After School Snack!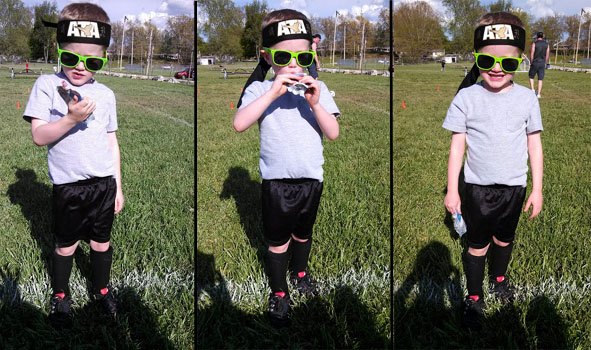 After close inspection, a pre-practice energy boost for an under-cover soccer ninja.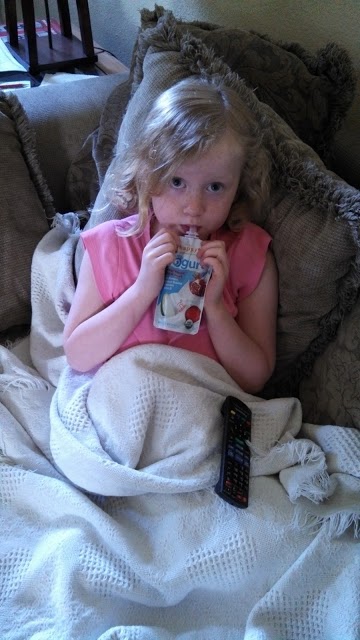 When you're home sick and get to break the "no food on the couch" rule.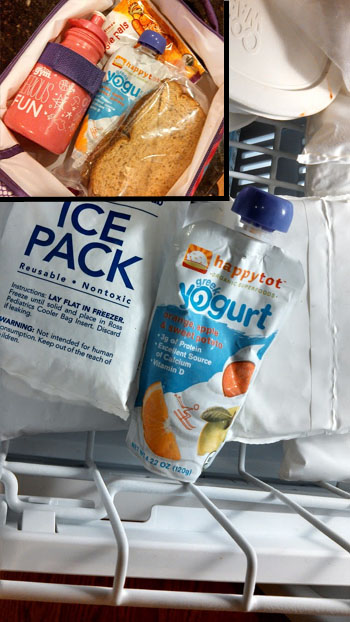 As a yummy, space saving ice pack for lunch on field trip day.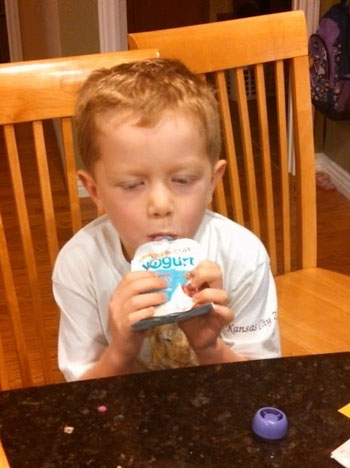 For breakfast on those school mornings when you're running late or just too tired to chew.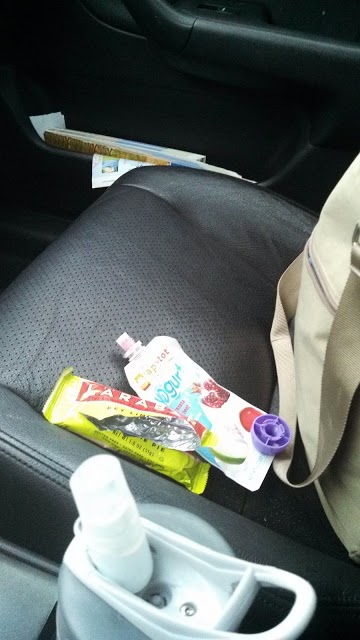 And sometimes, even mom can get in on the action, when she's running crazy and that nutrition bar is just not going to cut it.
And yes, there are a lot of different food-in-a-pouch options out there right now, but I know with the Happy Family brand that I am getting a nutritional organic food with no artificial ingredients or preservatives. I love that they've worked in super healthy fruits and veggies in a way that is still tasty and fun.  My six year old's favorite flavor is the kale, spinach, and apple smoothie!
Happy Family is letting me share the fun with you!  I'm giving away a mixed case of Happy Tot Greek Yogurt Smoothies, plus coupons for all of the Happy Family products. To enter, all you need to do is leave a comment telling me how or where you would use your smoothies. I will close the giveaway and randomly draw a winner on Sunday, June 2nd at 10pm CST. Best of luck!
Disclosure: I was provided with a mixed case of Happy Tot Greek Yogurt Smoothies by Happy Family for review purposes.  I am also a #HappyBloggers Ambassador.
Filed under: Health, Health & Fitness, Mommyhood, Product Reviews · Tags: giveaway, Happy Family, review, Yogurt Smoothie