Instead of the Dishes » Frugal Fawn, Grocery Shopping, Homemaking, Mommyhood, Product Reviews » Making Bad Things Good
As a mother, it's my job to make bad things good for my kids.  Whether that's pointing out the silver lining or life lesson in a tough situation, comforting them after a bad dream with some snuggles, fixing a broken toy, or healing up injuries and illness with some first aid or TLC.
But, that's not what this post is about.  It's about sweet potatoes. And packing lunch. And chips.
You see, my kids think that sweet potatoes are bad, and packing lunch is bad.  I know that sweet potatoes are in fact good.  They taste good, and they are good for you.  "Hurray!" I say.  "No" they say. And I know that packing lunch is good.  So, so much good-er than eating school lunches that have main courses like cheesy bread, bosco stick, and pizza (and are really all three the same thing). But, the kids think packed lunch is bad.  Packed lunches do not come with chocolate milk, and while a lunch from home may include cheese, it is not cheesy enough.
BUT, the kids think chips are good.  Especially chips that are covered in an agent-orange dusting of flavor.  "No, NO!"  I say.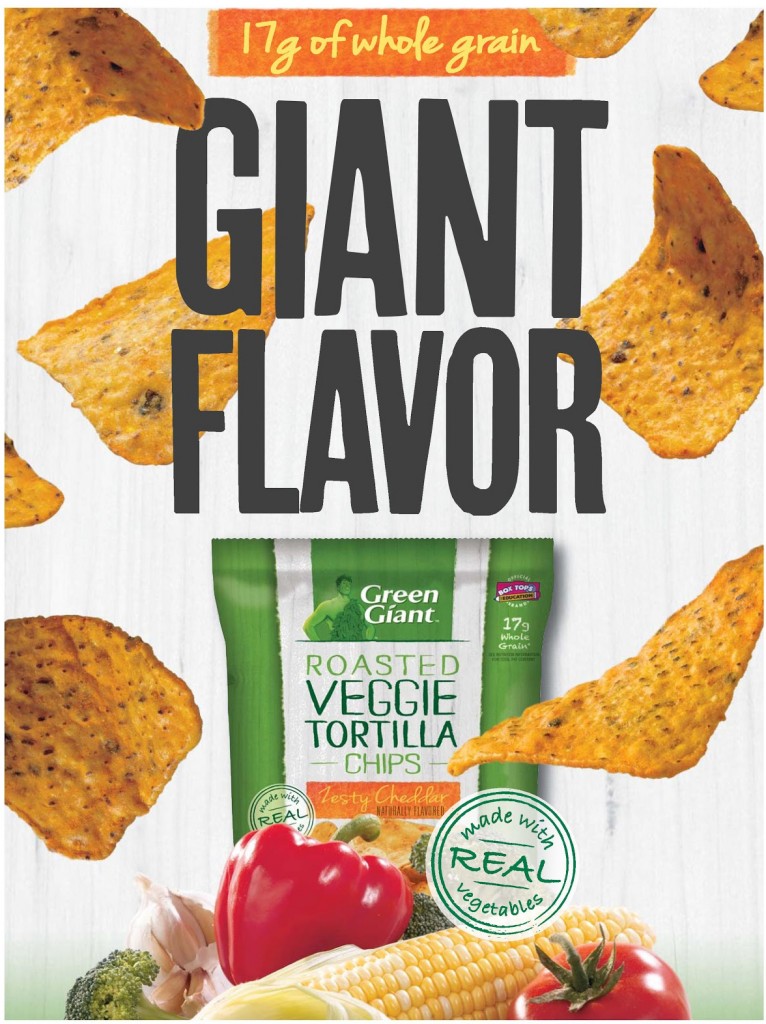 But, I've found something that makes bad things good. For all of us.  Because my kids nearly ate all of these new Veggie Snack Chips from Green Giant before I could review them.  The barbeque flavor chips that really taste like barbeque without the evil flavor dust, have SWEET POTATOES in them.  Maybe not whole bushels of sweet potatoes, but enough that I feel victoriously sneaky. They have 40% less fat than regular potato chips. The Roasted Veggie Tortilla Chips have bell peppers in them, as well as 18g of whole grains. I can read and recognize all the ingredients in these chips. BUT, they taste really, really good. So good, in fact, that I had to pick chip crumbs out of my husband's eyebrows after he dumped the bag on his face trying to get the last few bits from the bottom of the bag.
So, suddenly, we can all agree that sweet potatoes are good, and chips are good-er than before, and I think that if I put these chips in the packed lunches for school, that would be good too!
P.S.  Two bonus things that I like about these chips – they have box tops on the bag, and there are coupons for them in the Sunday circulars.
I was selected for this opportunity as a member of Clever Girls Collective and the content and opinions expressed here are all my own.
Filed under: Frugal Fawn, Grocery Shopping, Homemaking, Mommyhood, Product Reviews · Tags: Green Giant Veggie Snack Chips, review