Instead of the Dishes » Education, Health, Health & Fitness, Mommyhood » The Thing About Lunch…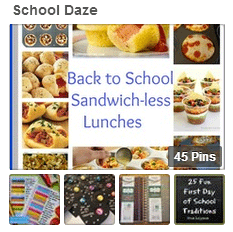 At the end of last school year, throughout the summer, and at the beginning of this school year, I had my sights set on a big project: to figure out the science behind packing school lunch. These were my goals:
Eat fewer school lunches
Add variety to packed lunches
Make the lunch packing process easy and efficient.
I spent a good amount of time gathering ideas on Pinterest, including sandwich-free lunches, setups that let the kids pack their own lunch each morning, and recipes and ingredient lists for lunches that were healthier, easy to pack, and appetizing for my kids (you can see these ideas on my School Daze board).  I've tried and implemented a bit of this and a little of that, and I will say that I have a better hold on the whole lunch thing than I did last year.  But, there have been a couple surprises along the way.
First, after several weeks of working hard to purchase and package the necessary items to provide healthy, sandwich-free lunches for the kids, my 2nd grader informed me that she was not happy with what I was packing.  "Why don't you pack me a sandwich, Mom?  I ALWAYS want a sandwich in my lunch."  I just stared at her, mouth open, with all those sandwich-free Pinterest pins scrolling through my head like a slot machine that never pays out.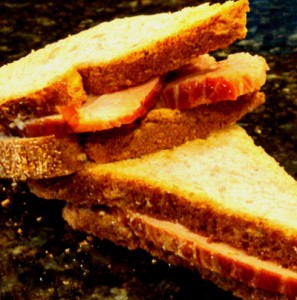 So, I have shifted my focus from going sandwich-free to going sandwich-better.  I'm working on ways to make sandwiches healthier.  The girl prefers lunch meat to PB&J, so I've been trying to find sandwich meats that are less processed and with fewer chemicals and sodium additives.  This is hard.  The bar was set last spring when Petit Jean meats sent me some of their new all-natural ham. It is currently only being sold in Whole Foods (under the Nature's Rancher label) and in select stores in Texas. It was so, so good.  Alas, I don't have access to Whole Foods here in SW MO, so I'm still on the lookout for something good.
Second, my Kindergartener has decided that he ALWAYS wants to pack his lunch.  Like, every day.  Which is fantastic, except for the part where some days I do not have the time (or the bread/cheese/fruit) needed to pack lunches.  This past Friday, I was relieved to see that the school lunch menu was something that the kids would enjoy eating – perfect timing since we were out of bread and I was in a hurry.  "You guys get to eat school lunch today!" I cheered as I ran off to my bathroom to brush my teeth and put a fast ponytail in my hair.  I returned to find Callen attempting to pack his own lunch.  "What are you doing, Cal?" I asked.
"I'm packing my lunch.  Where's that dried fruit stuff you packed for me yesterday?"
"Buddy, we don't have any bread for a sandwich."
"It's ok Mom."
"But you need protein."
"Can you get me the cheese, then?"
"Cal, I don't have time.  We have to go."
"BUT MOM!!" 🙁
So,  I'm learning that the definition of a perfect lunch can vary, and I'm bracing myself for what piece of lunch packing "science" my children will disprove next.
Filed under: Education, Health, Health & Fitness, Mommyhood · Tags: nutrition, pack lunch, pinterest, school lunch