Instead of the Dishes » Arkansas, Travel » Glamping in Arkansas
For my birthday weekend, I joined five blogger pals on Petit Jean Mountain in Arkansas for a new experience: Glamping!
Glamping, in case you were wondering, is GLAMerous camPING.  It's the beauty of the great outdoors with a little more cushion in your camp chair, the fun of sleeping in a tent with the comfort of an electric fan, and working up to a "glisten" while hiking, knowing you'll have access to a shower when you get back to camp.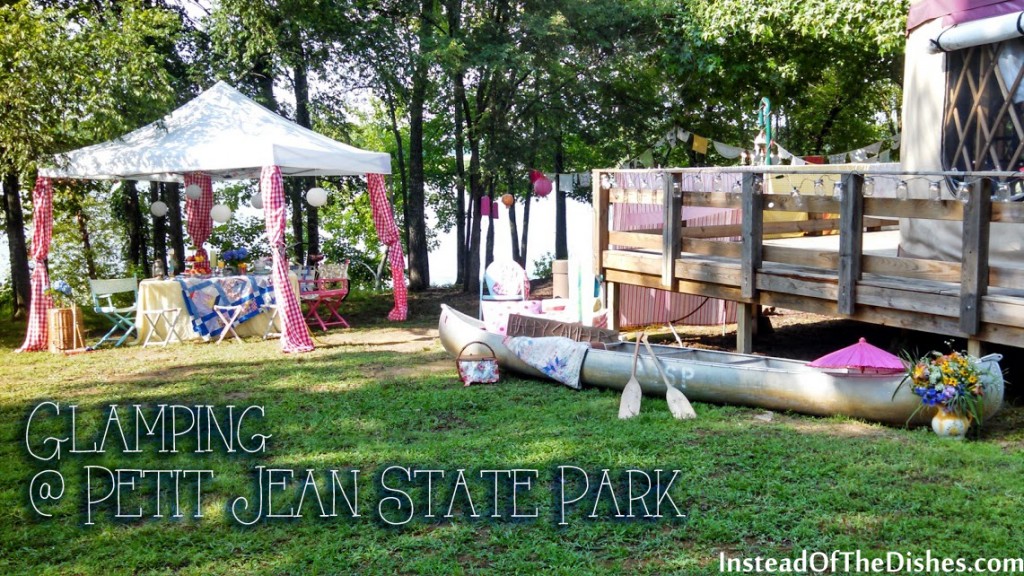 Apparently, the Glamping trend is sweeping the nation.  My friend Stephanie, The Park Wife, played host. It was my first time glamping, and I had a blast. I am not very good at decorating, but I took direction from the wizard of country comfort, Jerusalem Greer. Here are a few of the photos I snapped: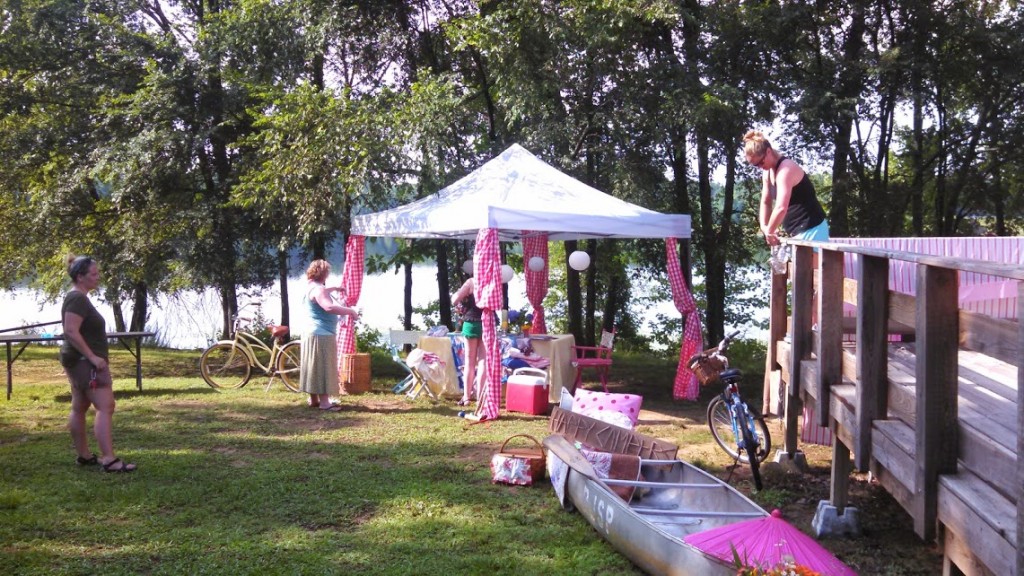 Getting Glamped Up – the Arkansas State Parks Department was coming to take pictures, so we made our glampsite fancy!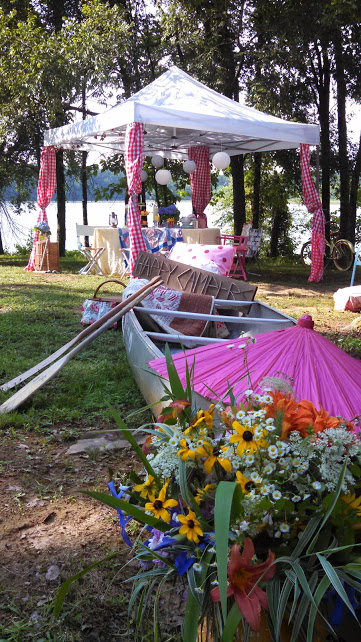 The finished product – Welcome to our #fancycamp!
Tabletop Pretties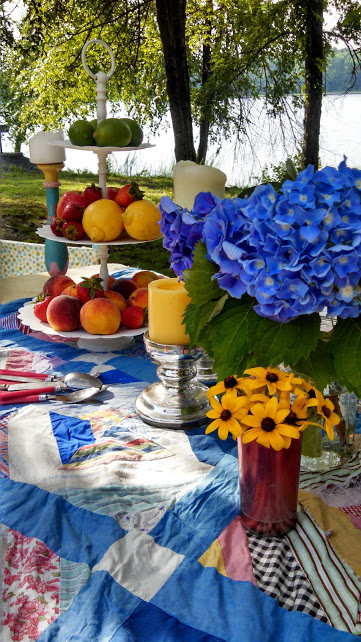 I loved all the color!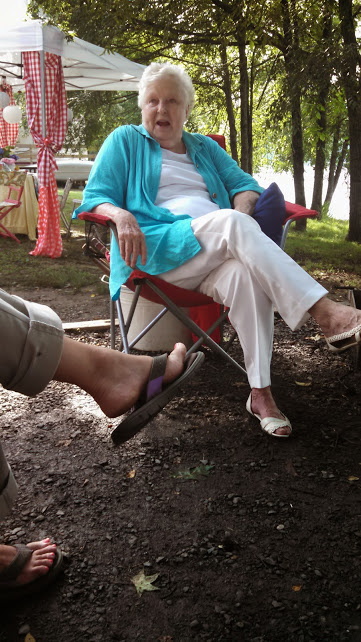 All the flowers in the pictures above came from the garden of the amazing Miss Fern.  Getting to meet her was a real treat. I learned several new gardening tricks and just enjoyed listening to her talk in the pretty Mississippi accent that she shares with Stephanie.
Want to go behind the scenes?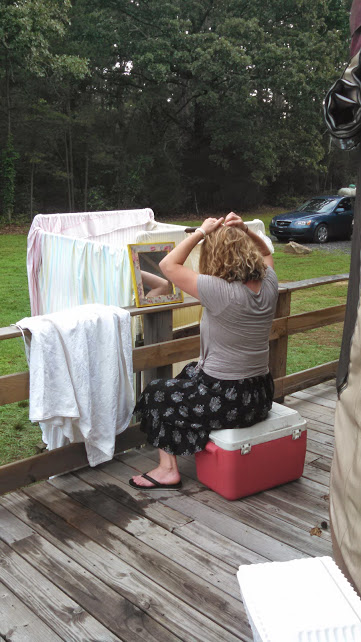 This is how you do your hair when Glamping.
What's this, a Gypsy tent?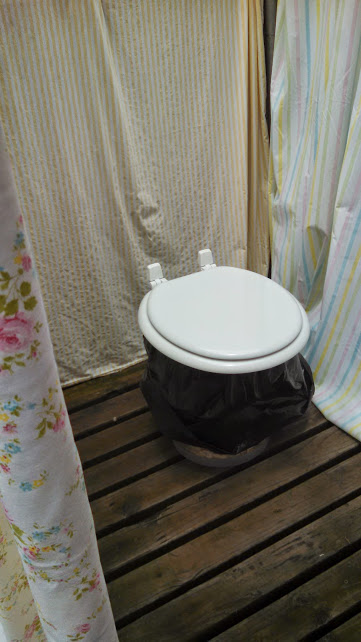 No, an emergency potty so you don't have to hike to the bath house in the middle of the night!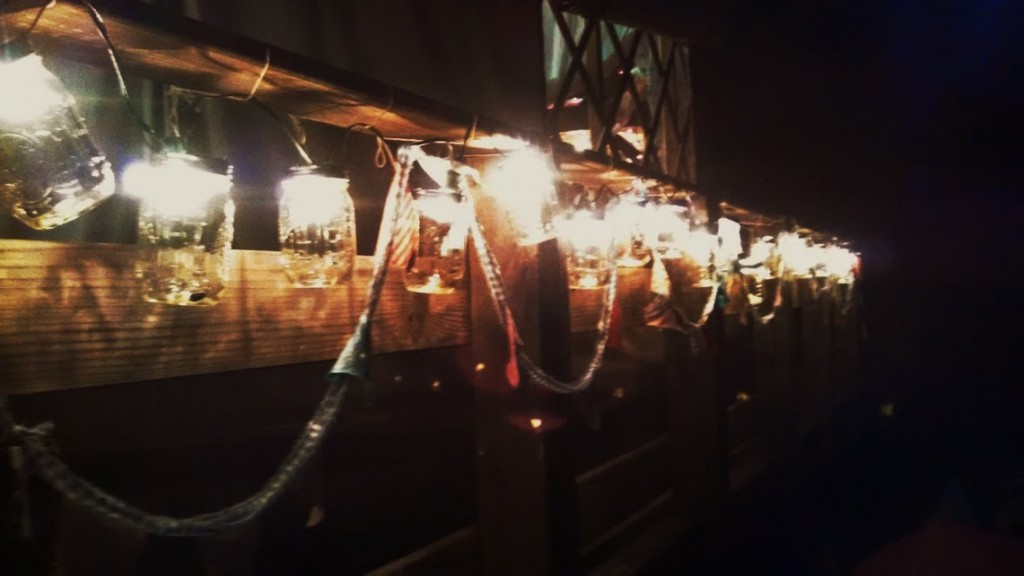 Yet another use for mason jars – beautiful string lights!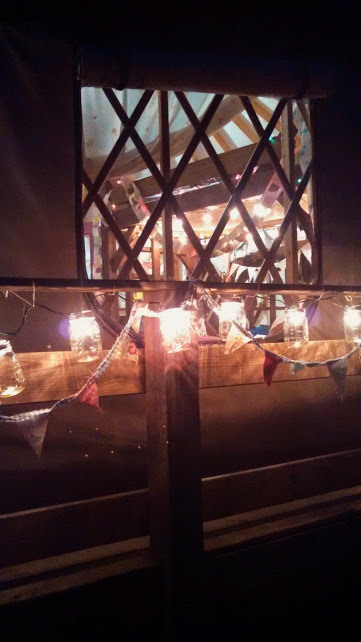 A view into our Yurt, which is called a Glurt when Glamping.  It was cozily decorated as well!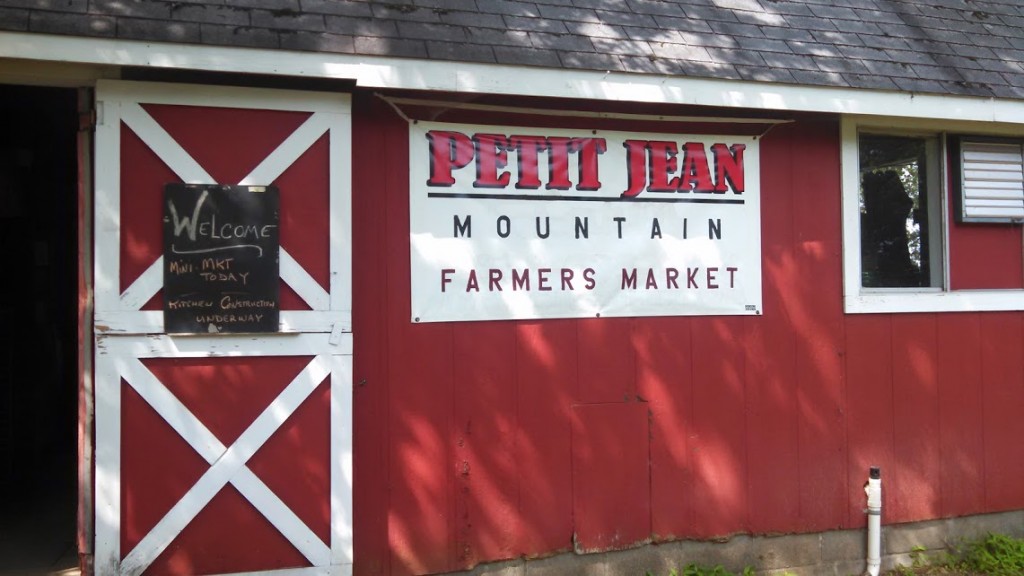 In addition to touring Miss Fern's Garden, we also visited the Farmer's Market.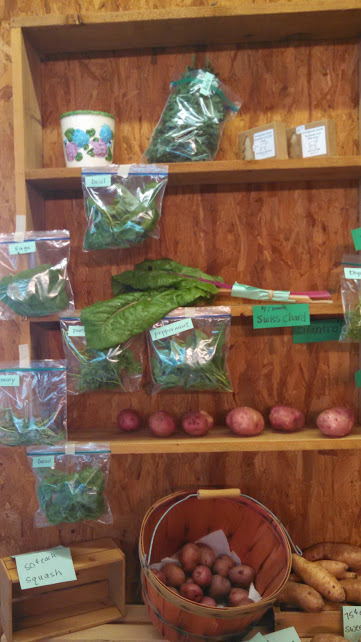 I was taken with this wall shelf full of herbs and potatoes.  It made me miss my own little garden!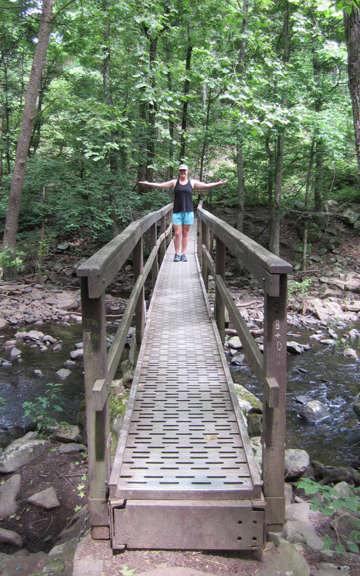 Here's Heather from Heather's Dish making crossing the creek look Glamorous.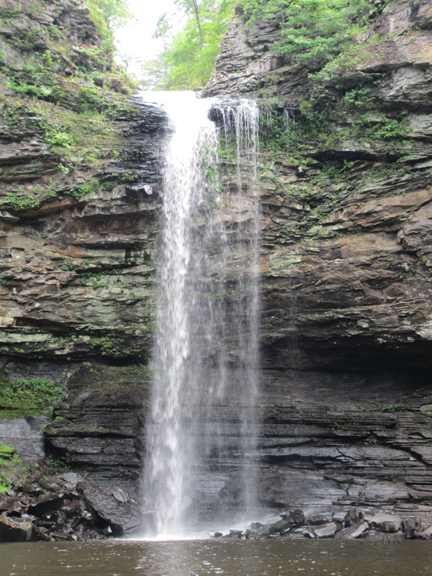 The reward for our efforts – Cedar Falls
As you know, I'm not a photographer. There were many more photos taken this past weekend.  You can find them on Instagram and facebook by searching for #glampingar.  You can also go like the Arkansas Glamping Facebook page.  Also watch the blogs of my glamping compatriots, who might be sharing photos and posts as well:
Stephanie @ The Park Wife
Jerusalem @ Jerusalem Greer
Jeannetta @ The Splendid Things
Heather @ Heather's Dish
Whitney @ Whitney Loibner Photography
What do you think?  Would you like to go glamping?
Filed under: Arkansas, Travel · Tags: arkansas, Glamping, Petit Jean