Instead of the Dishes » Fitness, Grocery Shopping, Health, Health & Fitness, Mommyhood, Product Reviews » 8 Apps to Make Your 2016 Goals a Success
Happy New Year!  I have a little confession – I like the New Year holiday way more than Christmas.  It's a great time for assessment, refocusing, and setting goals across the channels of your life.  I love assessment and goals.  Sometimes I struggle with focus though.  Thankfully, my ever present smartphone keeps me in line.  Here are the 8 apps I'm currently using to keep my 2016 goals and resolutions in check: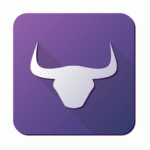 This is a new one for me.  It's been great for tracking both habits I want to form and habits I want to get rid of.  You can customize HabitBull to remind you and check in on nearly anything, from drinking water every day, to writing at least one blog post a week (ahem), to quitting smoking/drinking/nail biting and so on. Bonus: The interface is super easy to use and the reminders are cheeky and fun.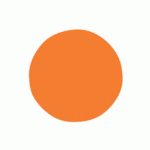 After reading a book about meditation, I wanted to learn more. Headspace has been a great tool. It is designed by a meditation guru and comes with a "pack" of 10 days worth of 10 minute guided meditation sessions. After that, you can pay a monthly subscription to have access to several other packs of meditation sessions on a wide range of topics. I've set myself a habit tracker in HabitBull to meditate daily. It definitely helps me with focus, and sometimes my kids will even sit down and do a session with me.  Bonus: The sessions are guided by creator Andy Puddicombe, who has a very nice British accent.
Cliche, yes, but nearly all of us could do with an improvement in our health at any given time. I feel like I did not spend very much time on me in 2015, so this is a big priority for this new year.  I've used MyFitnessPal intermittently over the years and always come back to it for nutrition and exercise tracking. You simply put in your goal and then log your food (made easier by a built in barcode scanner) and exercise. It's great for counting calories, but also for helping you to realize what you are eating that is sabotaging your health nutritionally, like that super healthy banana and mango smoothie I made the other day that turned out to have a bajillion grams of sugar in it. When you excercise, MyFitnessPal ups your calorie budget for that day, so you can plan your exercise and meals ahead of time and see if it all works to make a successful day. This app also can connect with several other fitness related apps to pull your exercise data all in to one place. Bonus: There's a social feature that allows you to add friends and cheer each other on.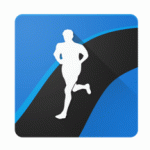 This is my exercise tracker of choice. I like it because it gives great feedback during the workout, and it works for the type of workouts I'm usually doing – running and cycling. You can also manually enter other types of workouts. There are lots of assessment tools for each session – elevation gain, speed, calories burned, weather, terrain, and more, all broken down by your choice of per mile, half mile, etc. Runtastic can pull in music from your phone and connect with a heart rate monitor. And Yes, it feeds data over to MyFitnessPal. There are in-app purchases that you can make, including training plans and something that I really enjoy – Story Running. Instead of listening to music, Story Running puts you in a narrated scenario. It could be running from the bad guys through an abandoned city, or touring Rio during Carnival. I love these for a change of pace. Bonus: You can "challenge" a previous workout to see if you can improve your performance.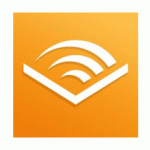 Ok, this is really two apps, but they are both good options for doing the same thing, depending on your needs.  If one of your goals is to read more, but you're just not sure where you're going to find the time, Audible or Overdrive will read the books to you.  Last year I "read" 14 audiobooks, all while driving, washing dishes, doing laundry, and exercising. Audible is owned by Amazon.  You can buy audiobooks at regular price, or you can purchase a monthly membership plan that will get you purchase credits at a reduced cost.  Craig and I both have droid phones, so we share an account. That means that we can both listen to the same audiobooks, which stretches our $ a little further.  It's nice because you actually own the audiobook, and their catalog is pretty huge. Bonus: If you happen to own both the audio version and the kindle version of a book, you can switch between the two formats, and Amazon will keep track of where you are in the book.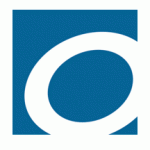 Overdrive is attached to your local public library, so you use your library card to check out audiobooks. The benefit here is that the books are free. The problem is that you are usually on a pretty short timeline, like 2 or 3 weeks.  If you have a longer book, it may take you longer than that to listen to it. You can recheck the audiobook out if no one else is waiting for it, but if someone is waiting for it, you have to get back  in line. The catalog size depends on what your library has purchased.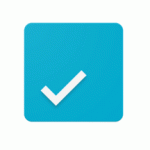 I just read an article this morning that said that most successful people keep lots of lists. I don't know if that is true or not, but I definitely keep lots of lists, and Any.do is my favorite list keeping app for to-dos. You can keep it as simple, or go as complex as you want with main tasks and subtasks and deadlines for them all. Tasks can be recurring, or labeled as "someday" for pie in the sky things. You can create as many different lists as you want, and then view your tasks by list or by timeline. Any.do will give you a "plan your day" pop up every morning if you so choose, so that you can look through your daily to-dos and deadlines and make a plan of attack. Bonus: When you complete a few of your to-dos, Any.do will deliver a reward via email.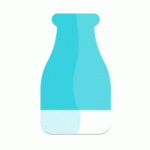 I've been using Out of Milk to make grocery lists for a while now.  I like it because it groups items by where they are in the store, so I don't have to double back.  My kids can help me make the list by typing or saying the items they need/want to the app. I find that when my husband is cooking and says, hey, we're out of soy sauce, it's easy to just add it to Out of Milk rather than a paper list, which I will probably forget when I go to the store, or will lose while I am shopping. This app will also help you control your grocery budget, as you can add prices to the items you buy often and get a total cost for the items on your list.  You can also make multiple lists inside this app, if you have more than one store that you shop on a regular basis.  Bonus: The app can also pull in what's on sale from stores near you so that you can add those items to your list.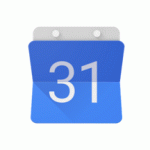 And finally, a shared calendar is a must for me.  As a mom, I can't achieve my goals if I don't carve out specific times to concentrate them. And I do mean carving; a chip between sports practices, a notch after bedtime, and a nice sized slab on Sunday afternoon. A shared calendar allows me to lay claim to those spaces, as I can create a calendar entry and send it to my husband. Once a space on the calendar is occupied by one of us the other cannot userp it. We currently use Google Calendar for this purpose, but I have also used the Cozi calendar in the past. Both are good depending on what you like.
Since we are a droid family, the google calendar integrates with more of our other apps and systems,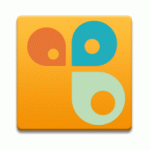 but Cozi is definitely prettier and more multifunctional. Bonus: I also use a shared calendar to invite grandma to the kids' soccer games, music programs, etc.
What about you?  What are your favorite apps for productivity and goal-minding?
Filed under: Fitness, Grocery Shopping, Health, Health & Fitness, Mommyhood, Product Reviews · Tags: apps, audio book, calendar, calorie counter, fitness, goals, grocery list, habit, meditation, nutrition, resolutions, to-do, tracker