Instead of the Dishes » Education, Frugal Fawn, Mommyhood » School's Out – Time to Save for College!
Disclosure: This post is sponsored by Vanguard and Missouri's MOST 529 College Savings Plan. We have had MOST 529 college savings plans for our children since they were born. All opinions expressed herein are my own.
I'm excited to be co-hosting a Twitter chat with MOST 529 College Savings Plan next week, complete with prizes! More on that in a minute, but first, I want to share the story of why we have 529 savings plans for our kids.

Both my husband and I came from families that did not plan for their children's college education. As a result, we both went it alone for the most part. Luckily, both of us had scholarship funds to help, and we both worked part time jobs during school to pay the rent. 14 years after graduation, we are finally finished paying off our school loans. Aside from learning to be self-sufficient and how to manage debt, our experiences also taught us the importance of planning for our own children's college education.
As college costs are rising exponentially, the MOST 529 College Savings Plan is a great way for us to get a head start on saving for our kids' education, even if college is still 8-10 years away. We keep it pretty simple. Half of any gift money they get goes into the fund, and we match that amount. Now that our own school loans are paid off, we plan to start making regular contributions to the kids' funds as well. In addition to knowing that our children will start their adult lives off with less debt, here are five other Reasons to Start a MOST 529 plan:
There are several tax benefits with a 529 plan, including tax-deferment on earnings, tax-free withdrawals (for qualified expenses), and tax incentives for contributions to the plan.
The funds can be used for tuition, fees, books, certain room and board expenses, and supplies (including computers) required for enrollment or attendance. So, even if your child receives scholarship funds to cover enrollment costs, your 529 plan can still help with all those extra expenses.
It doesn't matter where your child goes to school. Your child doesn't have to attend school in the state of Missouri in order to use the funds. And, in addition to traditional 4 year colleges, the funds can also be used for post-secondary trade and vocational schools, 2-year colleges, and postgraduate programs.
A MOST 529 account is a compound savings plan, so the earlier you start adding contributions to the account, the more money you will save over time. Check out this example of how compound savings works.
A 529 plan won't impact financial aid eligibility. Because the account is owned by the parent, it has a relatively minor impact on the child's financial aid application, since it is not considered to be part of the child's assets.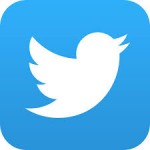 Next Wednesday, May 25th at 1pm, I will be co-hosting a Twitter chat with @MOST529 where you can learn more about the plan, ask questions, and even win a 529 contribution prize! My Twitter handle is @FawnRech, or you can search #MOSave4College. I'd love to have you join in the fun!
May 29th is College Savings Day. To celebrate, MOST 529 is also giving away one $5,290 savings plan contribution and ten $529 contributions. Visit the MOST 529 website to enter to win.
Hope to see you at the Twitter chat on Wednesday!
Filed under: Education, Frugal Fawn, Mommyhood · Tags: College Savings Plan, contributions, frugal, Kids, Missouri, MOST 529, prizes, tax savings, Twitter Chat