Instead of the Dishes » Mommyhood, Not the Dishes » Happy Halloween!
It seems weird to say it, but I've been feeling very nostalgic this Halloween.  I know that Halloween is generally not a nostalgic holiday. We're supposed to save that for Christmas.  But whatever.
First, several kiddos have told me that they are going to be a bee this year.  And then, there was the day and a half that Carina wanted to be a ghost (between when she wanted to be Ariel and when she decided to be a butterfly). That took me waaaayyyyy back to this.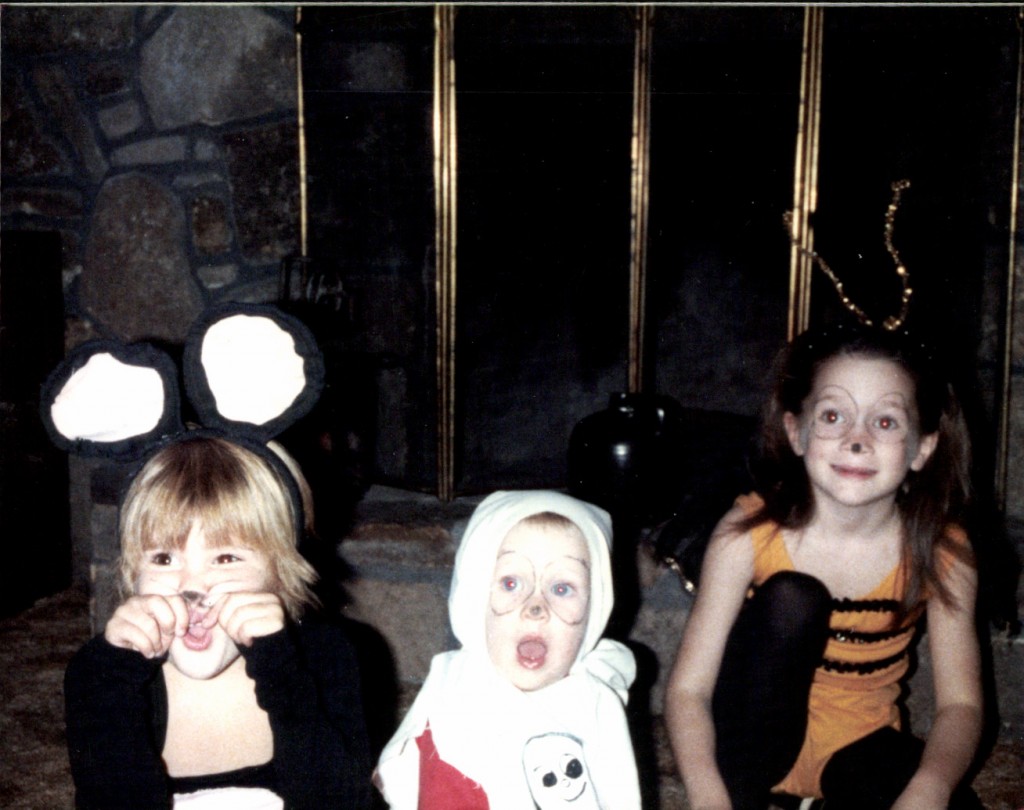 And then the other day, my mom started talking about this really cute, tiny little chicken that she has in her chicken house (no, really!).  And that made me think of Carina's first Halloween: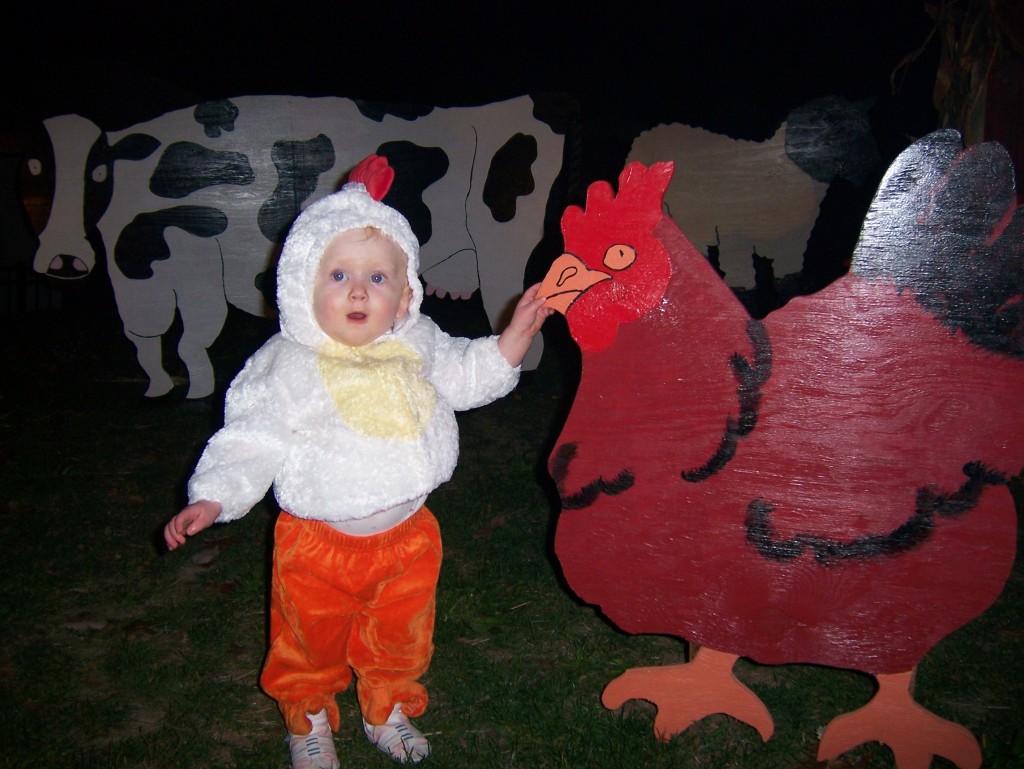 At family fun night at Carina's school last week, a three year old pal of ours sported the cutest bear costume ever.  Well, almost ever. Here's Callen playing baby bear to Carina's Goldilocks.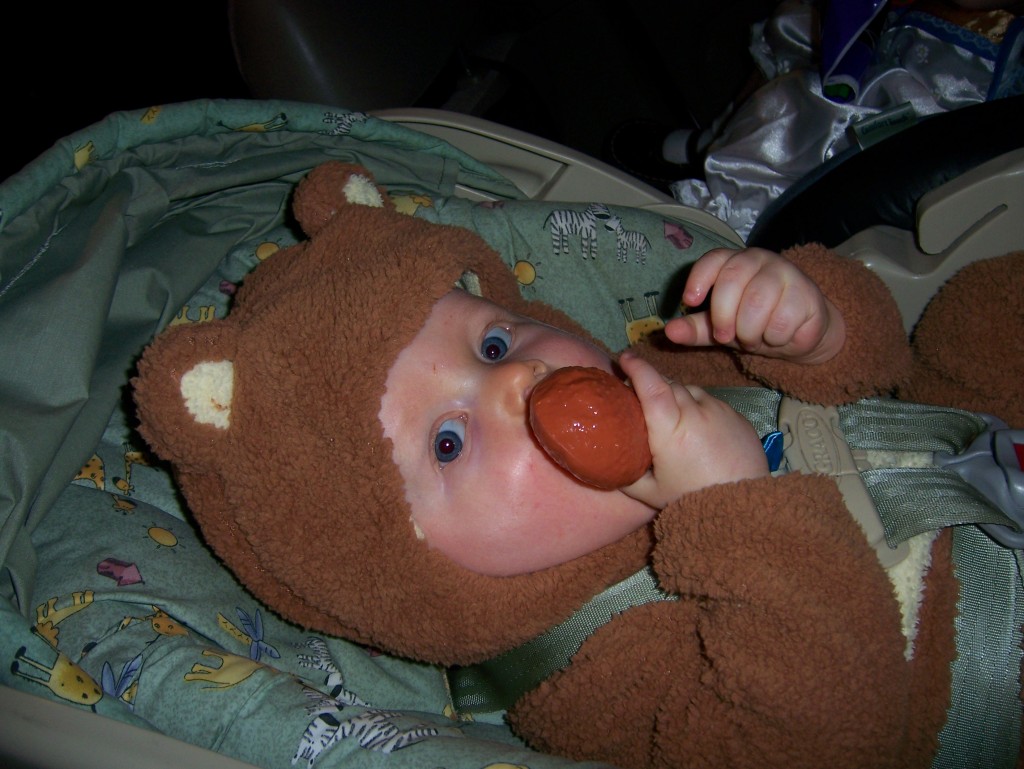 So, the next year, we decided to make a run out of the storybook thing.  No, we are not werewolves.  We are the Berenstain Bears.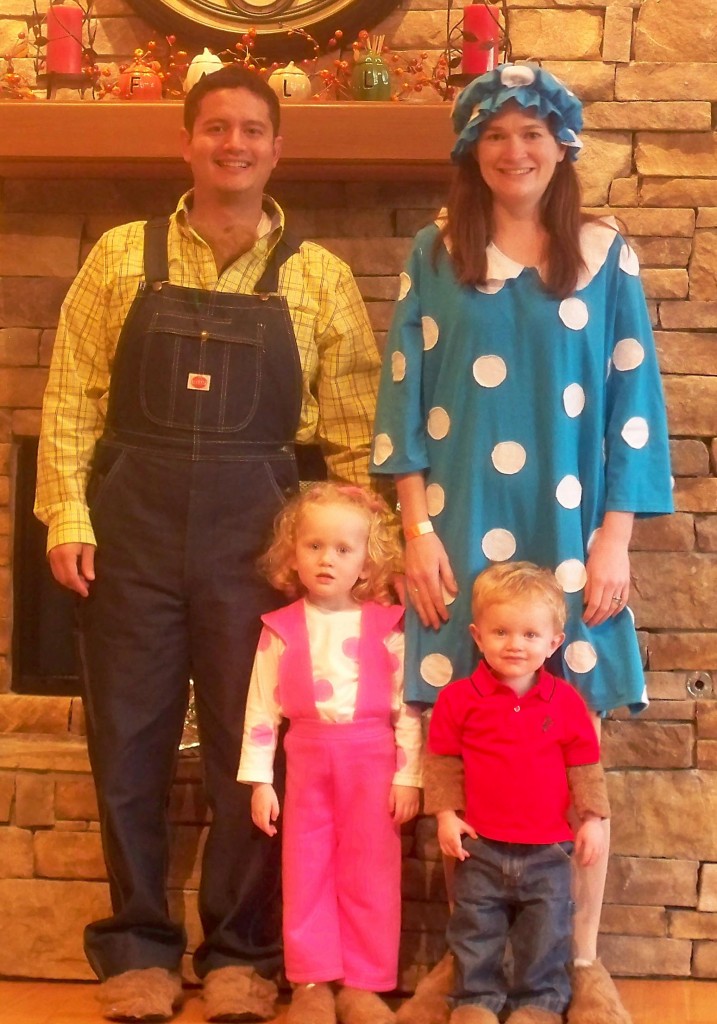 And then the kids got opinionated about their costumes, and we have yearly odd combinations like spiderman and woodland fairy or spiderman and princess or bumblebee transformer and woodland fairy princess.  Anyway, hope you have a happy Halloween.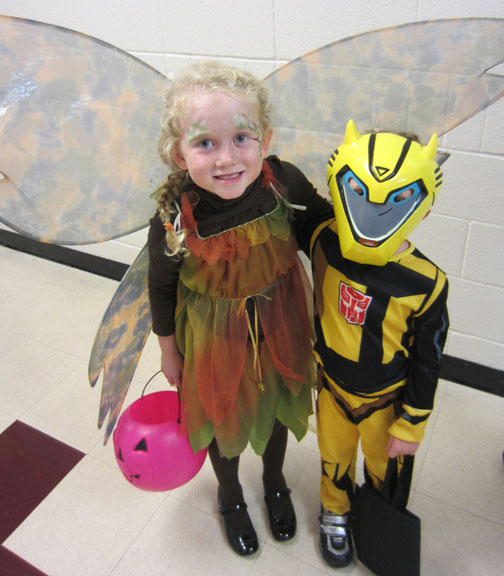 Filed under: Mommyhood, Not the Dishes · Tags: Costume, halloween, nostalgia