Instead of the Dishes » Education, Homemaking, Mommyhood » Getting Ready for Back to School!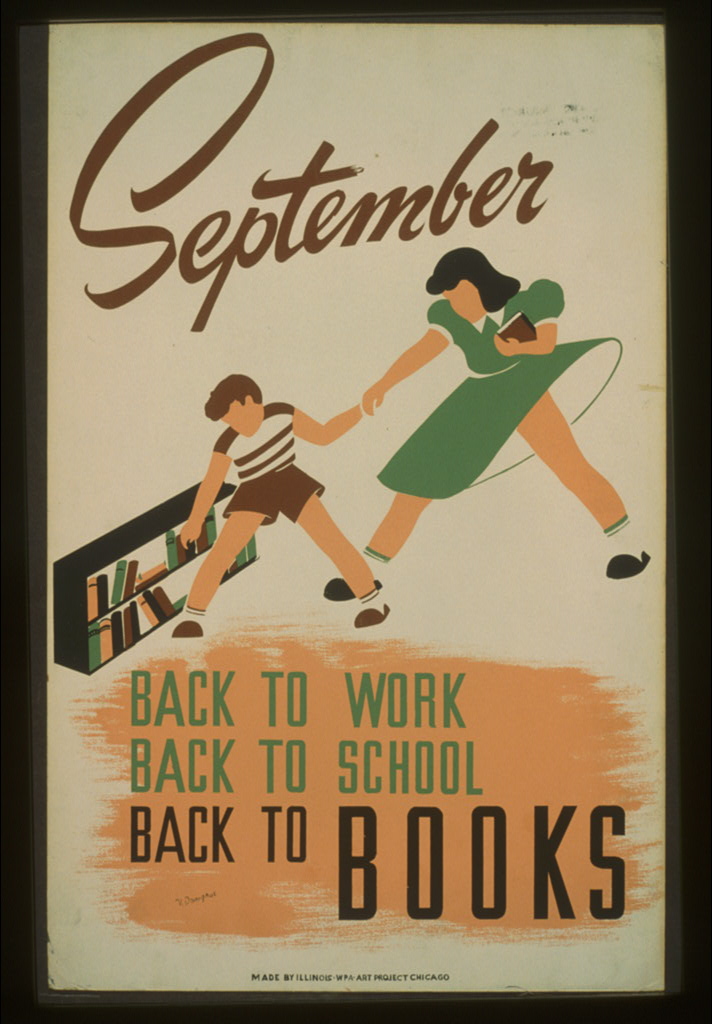 It's been a long, hot summer.  We've had tons of fun swimming, riding bikes, and doing a bit of travel, but I think our entire family is ready to welcome the structure that our school year schedule brings.  Much like the new calendar year, the new school year brings me a sense of renewal – a chance to reboot, make some improvements, and simplify wherever possible.  I'm a little sad that this is the last year we'll have a preschooler in the house – next year we'll have two full time elementary school students! – but I'm excited to watch and facilitate another year of growth and development for our kids.
I'm also looking forward to having my mornings back so that I can focus more on writing and other projects.  Don't get me wrong, I love time with kids, but my brain needs some growth and development too! I'm looking forward to applying some of the great things that I've learned at the three blog conferences I've attended this summer: the Type A Parent Conference, Word Camp Fayetteville, and Arkansas Women Bloggers' Unplugged Conference, which is coming up August 24-26. If you haven't noticed, I've already made a few small changes to this blog – I added a "blog button" on the right hand side, as well as some new social media sharing buttons above and below each post.  I have another really big project ping-ponging around in my brain that I'm anxious to set free, so stay tuned for more on that!
Over the next few days I'll be posting some of the projects we've done in the past month or so to get ourselves ready for this fall. In the meantime, I'd love to hear from you all.  When do you start back to school?  What are you doing to prepare? Are  you making changes from last year's routine?
Filed under: Education, Homemaking, Mommyhood · Tags: back to school, fall