Instead of the Dishes » Frugal Fawn, Mommyhood » Motherhood: A Day in the Life #4 – Shannon
When Fawn first put out the Bat signal for "A Day in the Life" guest posts, I first thought about writing it from my 11-year-old daughter's perspective.
She imagines I drop her off to school and then hurry back to my cozy kitchen – where the computer lives – and hang out all day, emptying the fridge of its contents and reading my blawgs (the modern day mom's Days of Our Lives) until it's time to pick her up from middle school at 2:45.
Well, not exactly.
Every day of my work week is different. It's a crazy quilt patched together with multiple jobs and tasks that sometimes leave me feeling crazy. But I'm "working for myself" and love the flexibility.
I actually despise doing the same thing over and over. I don't even like to watch the same movie twice. Or read the same book. With my work-from-home job as a website co-owner (and a couple other regular freelance gigs), I'm able to mix it up. If I need to leave for a chunk of the day for a book fair at my daughter's school, I can finish my work after school or late at night. If I have work meetings during the day that eat up my writing time, the next day I make sure to schedule an I'm-not-leaving-the-house day so I can catch up.
The only catch? It all has to get finished. There's no way around it. Although it definitely helps that I have a business partner (author extraordinaire Gwen Rockwood) and we have each other's back.
Anyway, I thought: "What about A Day in the Life, as summed up in an actual week of my diary entries?" So, lacking any other ideas – and having an actual deadline – means that's what I'm going with:
Monday: Crap. A meeting, first thing. I hate Monday meetings. That's my day to savor the silence after the weekend and catch up on writing posts for my site, nwaMotherlode.com. That's not happenin' today. Chin up, girl! Time to put on your big girl panties, as we say around here. Oh wait. Double crap. This means I have to take a shower. And I already stretched it yesterday at church by liberally applying baby powder to my hair to soak up the grease. Not gonna work another day.
Back home, I have a freelance article due. Typity-type-type. Oh, and according to my to-do list, which I always update every night or I WILL forget something, I need to write some scripts for radio segments Gwen and I do every week at a local station. In between, I post on Motherlode's Facebook and Twitter pages.
We didn't get much sleep last night, so I keep dropping things and making stupid grammatical errors. I choose a winner for a giveaway we ran on Motherlode last week and let the mom know with the subject line "Great news from nwaMotherlode". She's ecstatic and I remember being the bearer of good giveaway news is one of my favorite parts of the job.
Now, it's time to … CRAP!
Wait! 2:45 so soon?
Tuesday: Another meeting? Who put together this week's schedule? Oh yeah, me. I definitely don't have an assistant J The good news is my hair is clean. Gwen and I meet with someone who wants to talk about placing an ad on our site. When we leave the business, we decide it went well. Hurray for new advertisers! We decide to go eat lunch at our "office" (aka Marketplace in Springdale) and spend the entire time talking about work, making notes for things that will only lengthen our to-do lists and coming up with a new creative idea for the site that will take 5 extra hours of work a week. This energizes me. Let's do it!
2:45, you're killin' me!
Wednesday: I'm drowning in meetings. Luckily, I'm back at my desk early enough to make some calls to potential sponsors of the Mom Prom our website is throwing on May 4 in Northwest Arkansas. More calls and finishing up some freelance work. I pop over to Facebook for some downtime and then wander around in Twitterland far too long.
Et tu, 2:45?
Thursday: My daughter wakes up feeling "woozy" and "headachy". I try to talk her out of it: Let's eat breakfast and see how you feel. You probably just need to use the bathroom. I feel woozy and headachy almost every morning, so you probably just didn't get enough sleep.
Sick day! She soon starts an Animaniacs marathon. My daughter is recently addicted to this retro cartoon. In between work, I watch some Animaniacs, too, until I want to drop a large anvil on "the cute one". To save my sanity, we get out the big box of art supplies and do some painting. I'm secretly glad she's home. She's been showing signs of being a t(ween)ager lately, but not today. We're in sync. Mama and daughter, reunited on a school day. And a sick kid means any meetings are by phone today. Niiice.
2:45, you can kiss my grits. I don't have anywhere to be.
Friday: My kiddo is better, healed by bland food, Wacko, Yakko and Dot, and a little downtime with mom. I charge full speed ahead writing posts, finishing freelance work and calling potential Mom Prom sponsors.
It's a pretty day and I think about the "Fun Day Friday" tradition ahead. I am READY. My daughter and I always go eat ice cream after school on the last day of the week. Today we also plan to go shopping for some new school clothes and mama needs a few things for a blawg conference that's coming up.
Come on, 2:45!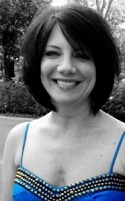 Shannon Magsam co-founded nwaMotherlode.com, a website catering to mothers in Northwest Arkansas, in April 2008. The site combines three of her passions: motherhood, writing and the Internet. She also moonlights as a freelance writer and PR specialist for a North West Arkansas firm. Shannon was previously a newspaper reporter covering a broad range of topics, including crime, courts, business, education and food. Shannon and her husband, John, enjoy life with their sweet/salty 11-year-old daughter. Email Shannon at smagsam@cox.net.
Filed under: Frugal Fawn, Mommyhood · Tags: day in the life, motherhood, NWA Motherlode, preteen, shannon magsam