Instead of the Dishes » Education, Mommyhood, Travel » 5 Things I Like: The Kids' Music Edition
My kids are 5 and 7, and already I am starting to see their music tastes change, but they are still lovers of the music that we spent their preschool years listening to.  I wanted to share a list of our top five children's music albums. From my kids to yours – enjoy!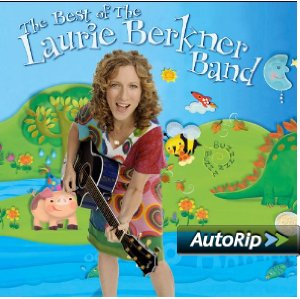 5. Laurie Berkner – Best of the Laurie Berkner Band – We listened to a lot of different Laurie Berkner albums (we checked them out from the library), and we exercised to their catchy beats during Stroller Strides workouts.  One of Cal's all-time favorite songs is "We are the Dinosaurs".  Other favorites include "Pig on Her Head" and "I'm Gonna Catch You".  My personal favorite of Laurie's is "Moon, Moon, Moon."  Try her out – groovy rhythms and easy rhymes make it easy for kids to learn the words and for moms to perform a solo upon request.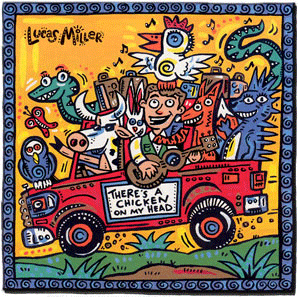 4. Lucas Miller – There's a Chicken on My Head – We were introduced to Lucas Miller, the singing Zoologist, by my librarian friend Meredith.  Lucas does lots of live shows at schools and also writes books in addition to his mini science lessons designed as songs.  My kids love his silliness, and they've learned a lot while listening.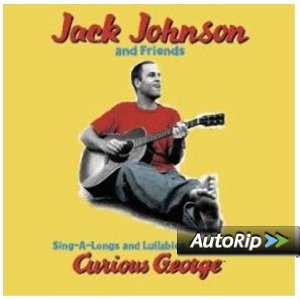 3. Jack Johnson (and Friends) – Sing-A-Longs and Lullabies for the film Curious George – I listened to this album a lot with Carina while I was pregnant with Callen.  It is still one of my favorites, with a wide range of topics and rhythms, dominated by the uber-relaxing Mr. Jack Johnson.  This is kids music that parents can enjoy too – I often found myself listening to it even when there were no kids in the car.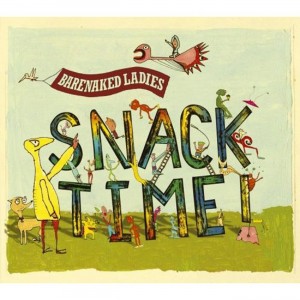 2. Barenaked Ladies – Snack Time – Another mainstream band turned over to the primary colors side, this album is both fun and clever.  As a parent, I identified with some of the songs in relation to my own childhood.  Also to note, each track is styled after a different music genre or artist style.  The Ladies do a great job of keeping it entertaining for all ages. Favorite tracks include "Popcorn", "My Big Sister", and "Allergies".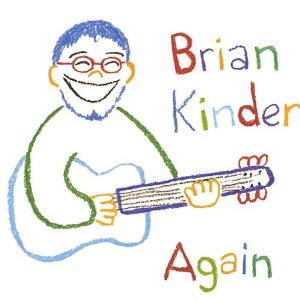 1. Brian Kinder – Again – The kids' first children's artist love was Brian Kinder.  Brian and his wife, Terri, live in Little Rock, so we had the opportunity to see them live in concert many, many times.  Again is our favorite album, but really the kids love it all.  Brian and Terri's sing-and-repeat style makes their music super kid-friendly – easy to learn, easy to keep up with, easy to divide into parts ("Mommy, you be Brian Kinder and I'll be Miss Terri!).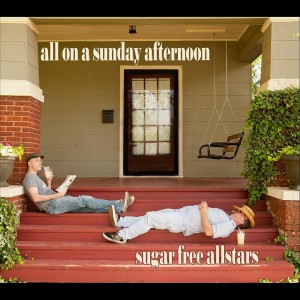 Bonus Album (because five just isn't enough, really) – Sugar Free Allstars – All on a Sunday Afternoon – We met the Sugar Free Allstars late in the game – about a year and a half ago, when we just happened to be in Fayetteville Arkansas on, coincidentally, a Sunday afternoon that they were performing a free concert at the local public library.  The Sugar Free Allstars have cornered the market on Rock n' Roll for kids.  These two guys had a huge crowd of short people fist pumping, roof raising, and screaming about banana pudding. . We bought the All on a Sunday Afternoon album at the concert and are still listening to it. This is the kids music album that even my husband will listen to. I often roust the kids out of bed with my own rendition of "Gotta Get Up"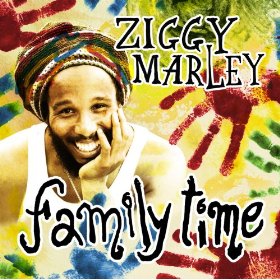 Bonus Track – Ziggie Marley featuring Paul Simon – Walk Tall – This is one of Carina's all-time favorites. We downloaded it from Amazon as a free track way back in the day. Now it'll cost you 99 cents, or you can snag Ziggie's  whole Family Time album.  This song has a dance-a-riffic beat and easy lyrics.  Carina still requests it when we're jammin'.
Well, I now feel the need to go make a "mix CD".  What is your favorite album to listen to with the kids?
Filed under: Education, Mommyhood, Travel · Tags: Barenaked Ladies, Brian Kinder, childrens music, favorite album, Jack johnson, kids music, Laurie Berkner, Lucas Miller, review, Sugar Free Allstars, Terri Kinder, Ziggie Marley