Instead of the Dishes » Homemaking, Mommyhood » Back to School: Ideas from the Past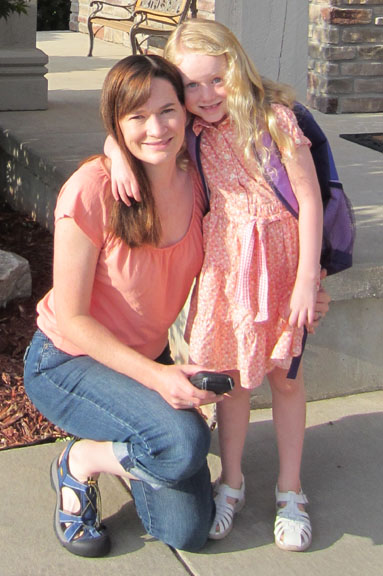 It is the official back to school day in our neck of the woods, and it's also Callen's "Pick Day" (I'll be posting about what that is soon), so we've been busy today! I still have some new back to school ideas to share with you, but for today, here are a few back to school posts from the past:
A Back-to-School Booklist – Check out this great list of books that are all about going to school. The list is curated by my favorite elementary school librarian.
Displaying Kid Art – with the new school year comes lots of new art work!  If your kids are like ours, they probably demand that you display every. single. piece.  Check out this post for ideas on how to display artwork, and check the comments for a great tip on how to store art work long term!
School Drop-Off Limbo – If you have kids in different school buildings, you might be dealing with different drop off times in the morning.  This post gives ideas on quick errands and activities you can do when you have extra time in the morning.
Meal Planning – Back to school means busy days, more evening activities, and hungry kids!  This post has free trial codes for Relish! meal plans, including their regular healthy option and their gluten-free option.  Try this out and simplify dinner time!
I hope these posts help you get through this busy time of year.  Happy Back To School everyone!
Filed under: Homemaking, Mommyhood · Tags: back to school, booklist, children's art, display, Kids, Meal Planning, school drop off