Instead of the Dishes » Frugal Fawn, Grocery Shopping, Homemaking, Mommyhood, Product Reviews, Spending Less » Relish! Meal Planning Gifts and a giveaway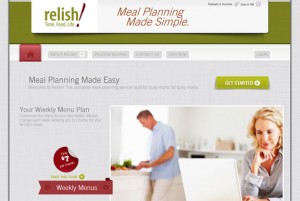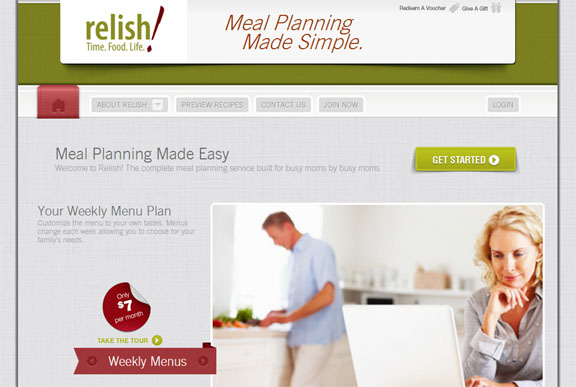 With the chaos of this summer's move and everything that has gone on since, I had gotten out of the meal planning groove.  But, I'm happy to say, over the past few months I've jumped back in and am wondering why I ever stopped doing it in the first place.  Meal planning isn't hard.  In fact, it makes life easier. And at the bottom of this post, I'm giving away something that will make it EVEN easier!
If you've been hanging out here at Instead of the Dishes for a while, you know that I am a big fan of Relish! meal planning service.  But, just to recap for those of you who are newer, Relish! is a website where you pick out your meals each week from a menu of 15 new dishes (or by searching the database by ingredient or category). From there Relish! creates your shopping list for you and provides you with incredibly easy to make gourmet recipes, complete with side dishes. If you want to get more details on what Relish! is, you can check out my original review. Relish! just finished a major upgrade to their website, so their meal planning dashboard is even easier to use now.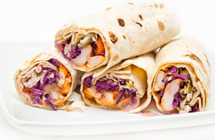 It's the season of gift giving, so what I really want to tell you about Relish! is that in addition to saving you time, stress, and money in the kitchen, Relish! can also save you time, stress, and money when it comes to your holiday gift shopping.  I love Relish! as a gift because it's practical; something the recipient can actually use, and it's truly a gift that keeps giving. Now that I'm back into meal planning, the biggest perk isn't the time or money saved. It's the reaction of my family each night that I put a Relish! meal on the table.  If you want to see what I am talking about, Relish! has over 50 free "preview" recipes on their website.  Pick one out and try it.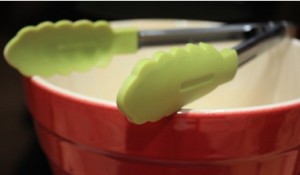 Oh, I know. You want a deal.  I'll do better than that. Two, no, three deals.  First, Relish! is including a free pair of silicone tongs ($12.95 value) with every meal planning gift subscription purchased, now through December 20th. No need to do anything special at checkout – they will be automatically shipped to you when you purchase a subscription. Or, you can email Relish! and let them know if you want the tongs sent somewhere else.  Second, if you want to just knock out your shopping list all at once, purchase three or more gift subscriptions, and Relish! will also send you a cute little 15 minute hourglass timer to say thanks. And finally, I have for you my lovely and exclusive 20% off coupon code.  Just enter INSTEAD at checkout and you'll get 20% off your order.  Ta-da! You can email your gift subscriptions out, so you don't even have to worry about shipping or wrapping paper!  WHO wants Relish! for Christmas?
Moms and Dads
New Brides
TEACHERS
Single men who want to impress women with their cooking skills
You (and the people you cook for)
Speaking of you, I have something for you, too. Courtesy of the awesome moms that run Relish! I am giving away a Calphalon 4qt slow cooker ($80 value). It's all shiny and techie looking, so you can make your family think you have to be crazy fancy smart in order to cook meals for them, when really it's so easy (just like Relish! meal planning – hey!).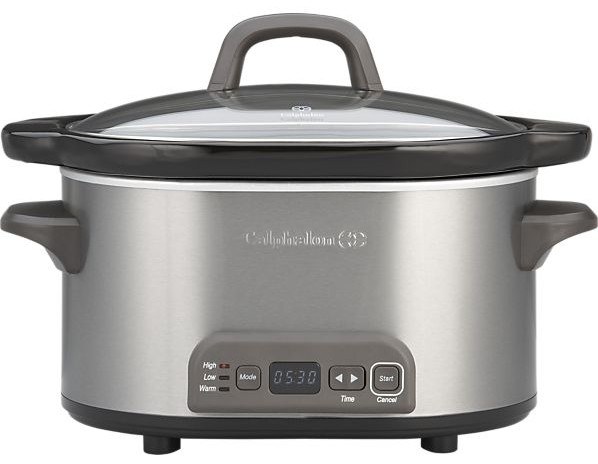 Rafflecopter worked out pretty well for my last giveaway, so I'm using it again. You can also leave me a comment with a link to any sharing you do on Facebook for extra entries. The giveaway will end at midnight on December 18th so the lucky winner can be cooking in their new slow cooker before the new year. 
 Disclosure: I am a Relish! blog ambassador. I am being compensated for this post. However, I have been raving about Relish! for a long, long time. WAY before I was being paid for it.  So, what I am trying to say is that I completely believe in Relish! with my brain, not my bank account.
Filed under: Frugal Fawn, Grocery Shopping, Homemaking, Mommyhood, Product Reviews, Spending Less · Tags: calphalon, coupon code, crock pot, discount, foodie, frugal gift, gift, giveaway, holiday gifts, meal plan, Relish!, slow cooker, teacher gift