Instead of the Dishes » Go Green, Mommyhood, Product Reviews » UncommonGoods = Uncommonly Good Gifts
This post is sponsored by UncommonGoods.  However, I've been a big fan of theirs for a few few years now, so you can rest assured that all opinions are genuinely grown in my own brain.
March is a big birthday month in my family. My husband, my son, and my nephew will each earn a notch on their trips round the sun belt. And there's something about these March birthday boys – they're a little difficult to buy for.  In cases such as this, UncommonGoods is a great place to turn to for gifting inspiration.
Today I want to show you nine of my favorite gifts from UncommonGoods: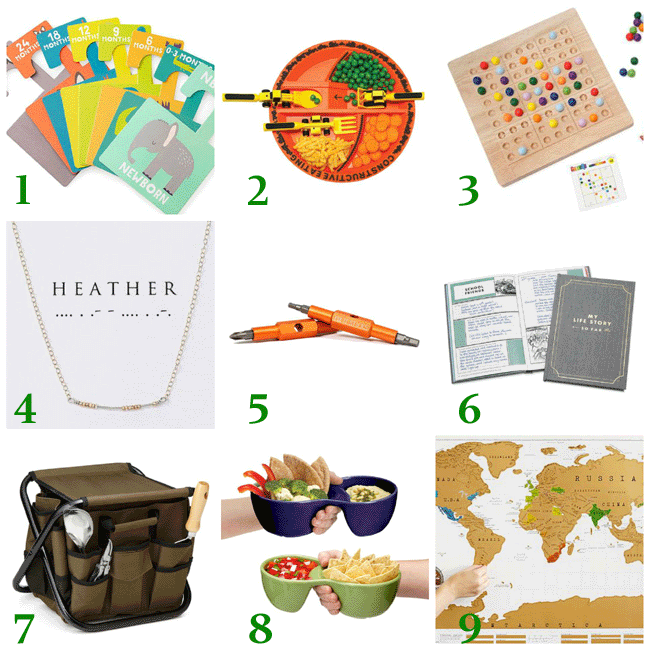 UncommonGoods' website and catalog is filled with products that have stories behind them. They work directly with artisans and companies that focus on creative design and crafting a great product. They also work at sustainability, minimizing their environmental impact, and valuing their employees. So, not only do they have great products, but I can feel good buying from UncommonGoods. You can learn more about their story here.
Thanks for supporting a business that helps support Instead of the Dishes!
Filed under: Go Green, Mommyhood, Product Reviews · Tags: artisan, Baby, Birthday, Garden, gifts, Kids, personalized, sustainable, UncommonGoods, writer